Attacks on refugees in Germany drastically increased in 2015 – police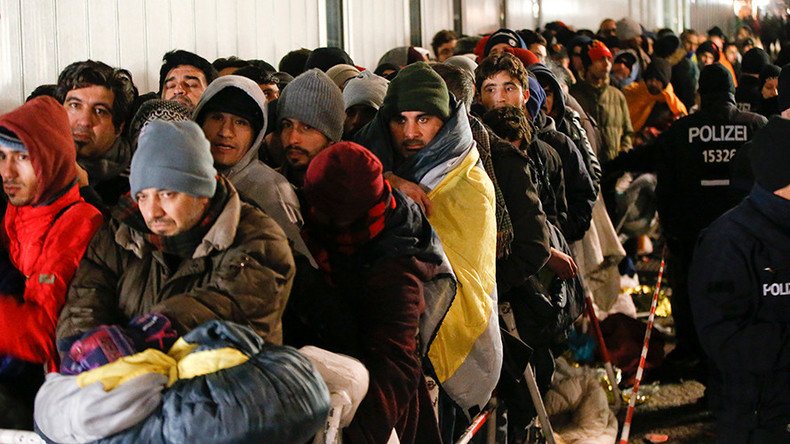 Xenophobic attacks against refugees from the Middle East and Africa have seen an alarming rise when compared to last year's figures, soaring to over 800 cases, the latest data from German police says.
At least 817 attacks on refugee shelters have been carried out since the beginning of this year, according to Germany's Criminal Police Office statistics, which were made public during a parliamentary session on Wednesday. In contrast, there were only 199 similar crimes recorded in 2014.
The rise in violence comes despite, or perhaps because of, the welcoming policies of German Chancellor Angela Merkel's government towards asylum seekers, which have resulted in a mass influx of refugees into Germany over the past year.
The crimes include arson attacks, property damage, and hate graffiti. The number of arsons, which amounted to only six in 2014, soared to 65.

More than 750 of the 817 attacks were carried out by right-wing extremists, while in 2014 they were responsible for 177 out of 199.

Germany's Justice Minister Heiko Maas expressed concern over the significant increase in the number of acts of violence against refugees when the initial figures were announced last week.

"These numbers are horrifying. This is shameful that in just a year the number of arsons leaped so high," the minister said in an interview with Der Westen newspaper.

"Perpetrators must know that there is no justification for such actions. We don't understand and we won't forgive them," he added.
Maas called for a tough response: "The law shouldn't just accept that. What is needed is a clear response. The perpetrators must be found and made accountable."

"The far-right violence in Germany has reached a new tragic dimension," Green Party leader Anton Hofreiter said in a written statement.

"The interior minister has described the far-right violence as shameful, but that rhetoric is not enough. He should act accordingly and make security of refugees one of the key priorities," he said.

There were 399 anti-refugee attacks in Germany in 2013, and only 62 in 2012, according to police statistics.
You can share this story on social media: