First footage from recaptured Syrian airbase near Damascus (VIDEO)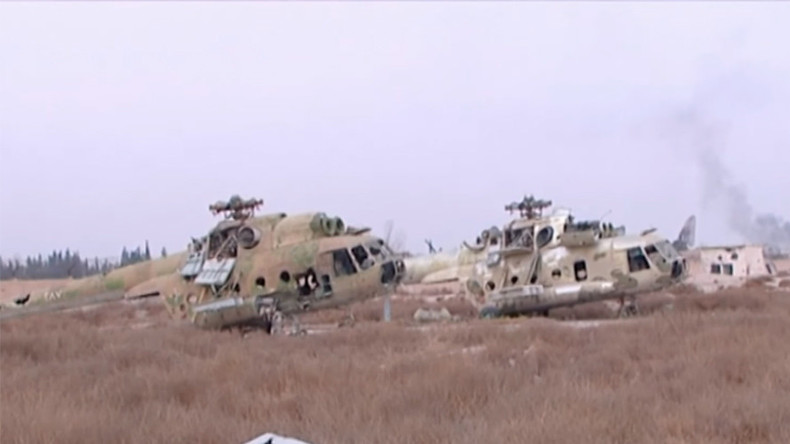 The Syrian Army has regained control over the Marj al-Sultan airbase on the outskirts of Damascus for the first time in three years. The first video from the area, courtesy of Ruptly, shows badly damaged tanks and helicopters and destroyed buildings.
Further away smoke can be seen rising, as the Syrian Army continued its advance on militants at the time the video was being shot.
The military base was liberated Monday, with reported backing from Hezbollah fighters.
According to Syrian Arab News Agency (SANA), during the operation the Syrian Army targeted militants associated with Jaish al-Islam, the biggest rebel coalition in the region, as well as, the Al Nusra Front, which is Syria's Al-Qaeda branch.
Over 50 people are said to have died during the fighting near the Marj al-Sultan airbase.
You can share this story on social media: