Teen punches Spanish PM in face during election walkabout (VIDEO)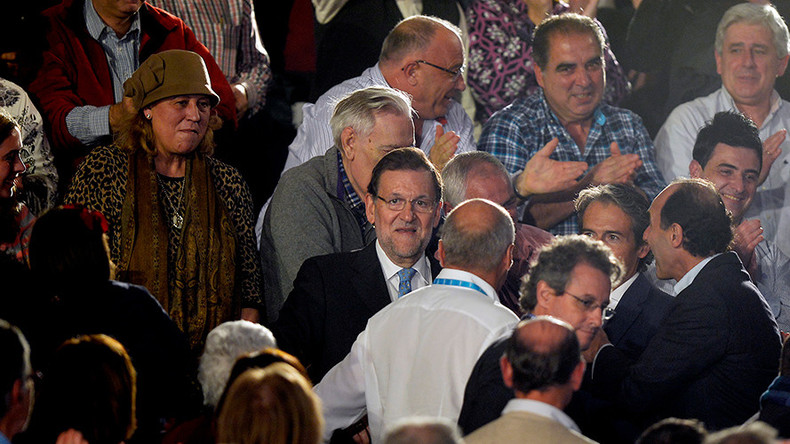 Spanish Prime Minister Mariano Rajoy was punched in the face on Wednesday during an election event in his home region of Galicia in the northwest of the country.
A young man caught the conservative politician by surprise during an event in Pontevedra, punching him hard and knocking his glasses off.
Rajoy was not hurt in the incident, according to a People's Party spokesperson, but he later appeared with a deep red mark on his face.
"I'm fine, and on the way to a rally in Coruna," he wrote later on Twitter.
The 17-year-old attacker, who could be either linked to a Galician separatist movement or a radicalized fan of the Pontevedra football club, was arrested by police, according to the El Mundo newspaper.
Although Rajoy was born in Santiago de Compostela, the Prime Minister's hometown is often regarded as Pontevedra, the capital of Galicia, because he grew up, married, and started his political career there.
General elections will be held in Spain on Sunday and, despite the poor economic situation in the country, Rajoy's ruling People's Party is expected to win. Spain's youth unemployment rate is one of the highest in Europe, with almost a half of the under-25 labor force unemployed.