Thai woman gets 9-year sentence for insulting monarchy on Facebook
A Thai woman will spend more than nine years behind bars for defaming the monarchy of Thailand in her Facebook posts. A Thai military court had handed down a harsher 19-year sentence, but it was cut in half after she pleaded guilty.
The charges against Chayapa Shokpornbudsri, 49, also included threatening state security.
"From her Facebook posts, she was found guilty of defaming the monarchy, threatening state security and violations of the computer crimes act," a court official told AFP.
The hearing was held without her lawyer's presence and the verdict was a "secret ruling," the official told the news agency.
Chayapa's lawyer, Khumklao Songsomboon from Thai Lawyers for Human Rights, said on Wednesday that she had not been informed about the court hearing in advance.
Chayapa "was crying when she rang yesterday... I only knew about the verdict after it had happened," Khumklao said.
"I don't know why [they didn't tell me]. I don't know what the court's intention was," she said, adding that the lack of notice violated her client's human rights.
Thailand has seen a surge in lèse majesté prosecutions since a military coup in May 2014.
There have been more than 90 lèse majesté prosecutions since then, according to the International Commission of Jurists.
The new United States ambassador to Thailand is also currently under investigation for royal defamation over comments he made last month criticizing the draconian sentences resulting from the law.
Those convicted of insulting the monarchy can face up to 15 years in jail on each count.
A Thai man is also looking at 37 years of possible jail time for insulting the King's dog with a sarcastic post online.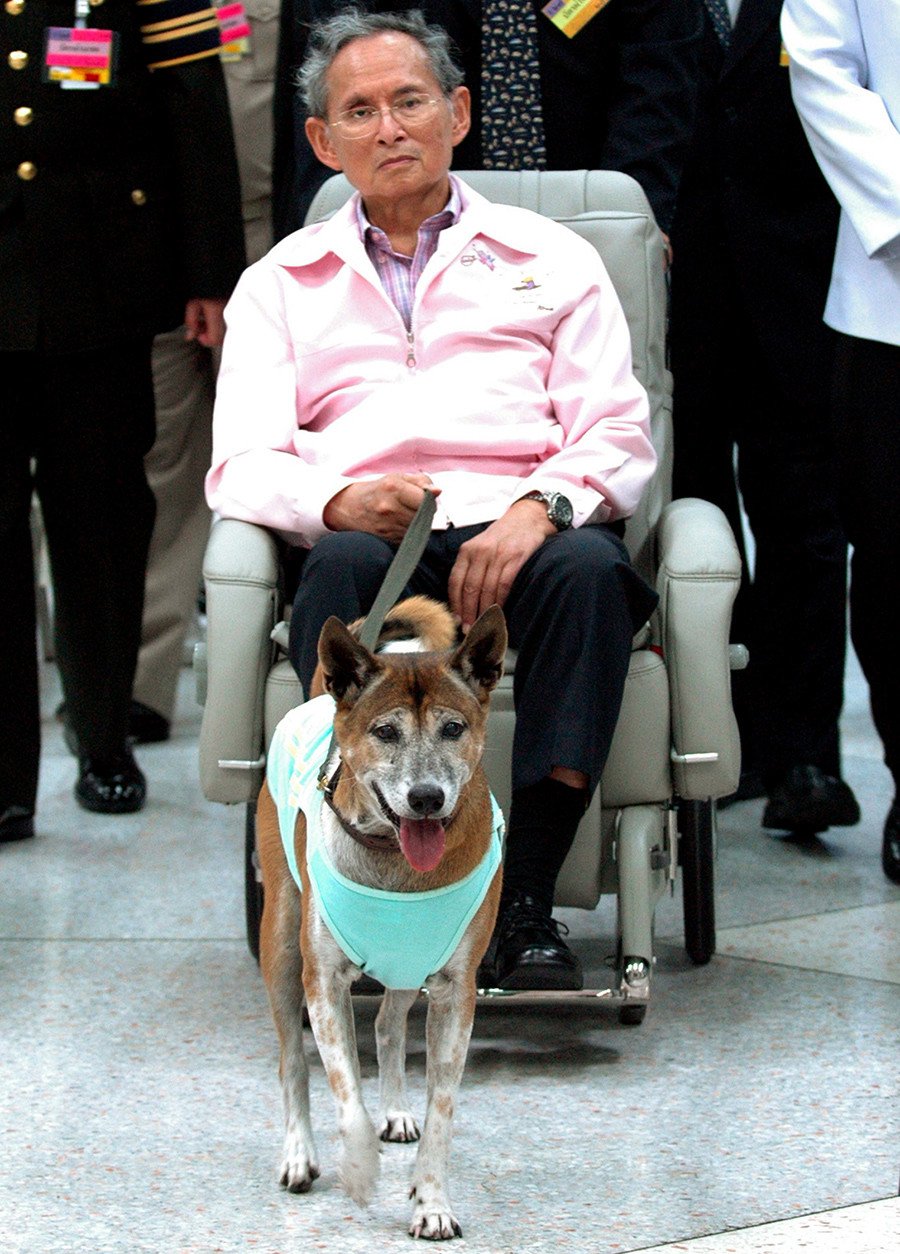 The factory worker was charged this week with making a "sarcastic" internet post about Tongdaeng, or Copper, a much-loved street mongrel rescued by King Bhumibol Adulyadej, who at 88 is the world's longest serving monarch.
Human Rights Watch said this charge marked "a new low" for Thai law enforcement.
In August a man was sentenced to 30 years imprisonment for insulting the monarchy on Facebook – one of the toughest known sentences passed under the junta-ruled kingdom's royal defamation law.
In a similar case, a businessman was jailed for 25 years in April for posting Facebook messages deemed to be defamatory to the monarchy.
In the same month, Thailand's ruling military replaced martial law with new powers that retain much of the same authority, but allow civilians to appeal to a higher tribunal for lèse-majesté crimes, which are still, however, tried in a military court.
You can share this story on social media: