Mamma Mia! Italian gives birth to two sets of identical twins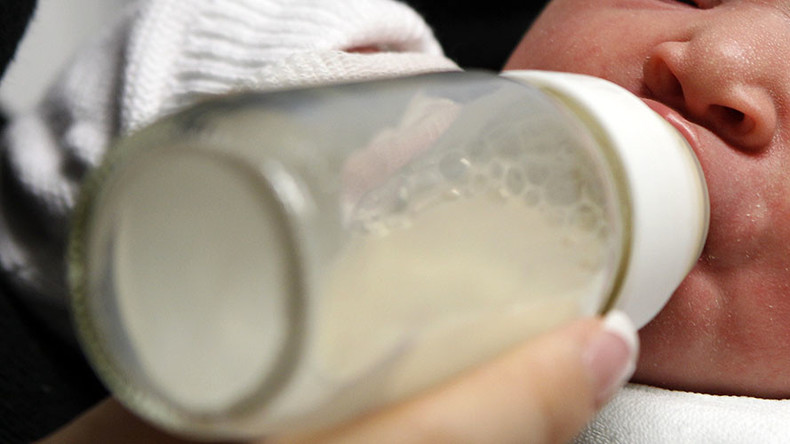 They say the odds of giving birth to two sets of identical twins are about one in 70 million, but a woman in Italy appears to have won the biological lottery by doing just that.
In what is being reported as the first case of its kind in Europe, an Italian woman welcomed the quadruplets at Gaslini Hospital in Genoa on December 4.
The itty-bitty babies, two boys and two girls, were conceived through the "miracle" of IVF, which the Catholic Church headquartered in Italy says is like "playing God".
Even with the help of technology, giving birth to double twins is extremely rare and there are only a few documented cases around the world.
The new arrivals for Sicilians Marie Antonietta and her husband Andrea came six weeks early, but little Vittoria, Costanza, Geremia, and Marcantonio are all in good health.
While forming a traveling musical troupe or remaking The Shining could conceivably be in their future...
...one of them is set for a lifetime of Seinfeld jokes.
According to Corriere della Sera, there were fears the babies might not make it through the difficult pregnancy and doctors advised the married couple to abort one set of twins.
But despite the risks, the pair were prepared to go ahead with an "adventure" and sought specialist assistance from the children's hospital in Gaslini.
"For the first time in Italy, and Europe, as far as we know, two pairs of identical twins were born in a single birth," said Dario Paladini, director of fetal medicine at the hospital. "There have been other cases, but in America. It is very rare."
Last December, Ashley Gardner's in-vitro fertilization story went viral when she gave birth to a similarly rare foursome dubbed the "Quad Squad".
Gardner and her husband had been trying for children for eight years until she got a welcome surprise in the form of girls Indie, Esme, Scarlett, and Evangeline.
The Utah couple have since documented their experience over social media, posting regular video blogs about the joys of parenting.
Nine months after her pregnancy, Ashley told Fox 13: "The four of them at the same time was the blessing I never knew I wanted. I never set out expecting to have quadruplets or even thinking that that was a possibility. And, you know, when it happened, I was scared, of course. And now that they're here, I couldn't image my life without any of them."