'Germany already fulfilling its part': Merkel dismisses US request for more anti-ISIS forces
Published time: 14 Dec, 2015 01:11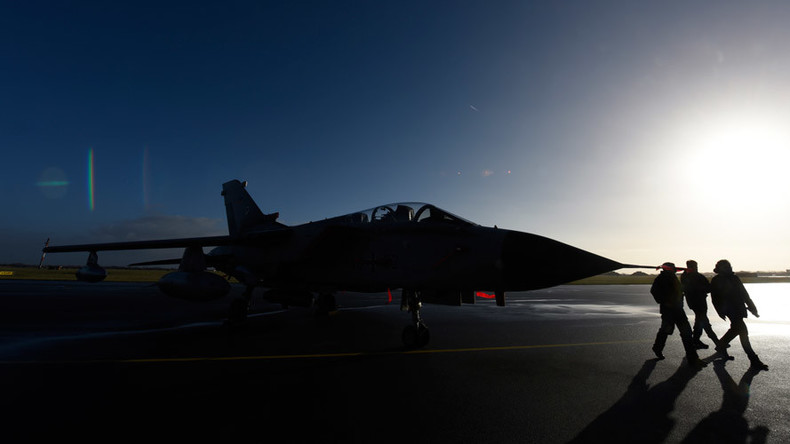 Germany has denied US requests to provide additional support for the US-led mission against Islamic State in Syria, with the federal chancellor stressing that "at the moment" Berlin is already doing enough for its part in the combined anti-terror effort.
"I believe Germany is fulfilling its part and we don't need to talk about new issues related to this question at the moment," Angela Merkel told the ZDF.
Merkel's reply came in response to a letter sent last week by US Defense Secretary Ashton Carter to his German counterpart, in which the Pentagon urged Germany to commit more fighting forces to the joint anti-Islamic State (IS, formerly ISIS/ISIL) effort.
A German Defense Ministry spokesman confirmed their reception of the letter addressed to German Defense Minister Ursula von der Leyen, Der Speigel reported Saturday, but no other details of its content were shared with the public. Similar letters were allegedly sent to other US-led coalition partners, the publication added.
Germany approved the sending of up to 1,200 military personnel to Syria on December 4, and agreed to provide the coalition with six Tornado reconnaissance jets and a frigate to protect the French aircraft carrier Charles de Gaulle.
Berlin's decision to reinforce the coalition contingent occurred in support of the increased French effort to battle terrorism in wake of November 13 attacks in Paris in which 130 people were killed. Last year Germany already contributed and continues to help arm and train Kurdish fighters as part of the US-led anti-IS coalition.