Israel strikes Hamas targets in Gaza in response to rocket fire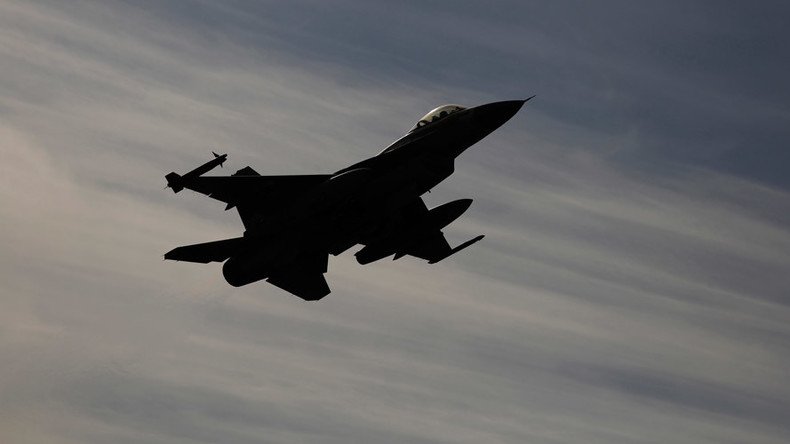 Loud explosion have been heard across the Gaza Strip after the Israeli Air Force reportedly carried out strikes on alleged terror targets following a rocket attack on Israeli territory earlier in the day.
Meanwhile sources on the ground told Quds Press that the strikes had been carried out by Israeli Apache helicopters, which launched at least two missiles at the northwestern Gaza strip, targeting al-Qassam Brigades, a military wing of the Palestinian Hamas organization.
Ambulances rushed to the scene with locals confirming to the publication that there had been "widespread damage" from the strike. It was not immediately clear if anyone was wounded in the strike.
One of the targets was a police station in the northwest of Gaza Strip, while the second rocket allegedly struck the Abu Jarad training site of al-Qassam Brigades in the south, Arabic-language website Albya news reported.
🔴 #Gaza terrorists launched a rocket at southern #Israel sending civilians to shelters. No injuries reported, forces searching the area.🔴

— Peter Lerner (@LTCPeterLerner) December 13, 2015
A rocket fired from Gaza struck within the Sha'ar HaNegev Regional Council late on Sunday evening. The Israeli Defense Forces (IDF) confirmed that the attacked caused no casualties or damage as the rocket had landed in an unpopulated area. However, the red alert sirens urged the residents of the area to hide in bunkers.
READ MORE: Israeli jets strike Gaza in response to rocket fire
After weeks of relative calm, this is the first rocket to have struck Israel from Gaza since a November 23 attack when a rocket fired out from the Gaza Strip fell in an open area with the Eshkol Regional Council. In response, the Israeli Air Force struck several targets inside the strip.
Despite Hamas never admitting responsibility for the sporadic rocket attacks on Israel, Tel Aviv maintains that the organization must be held responsible for all "goings-on in the Gaza Strip."
You can share this story on social media: