87 dead in Burundi after unidentified gunmen storm military facilities amid political turmoil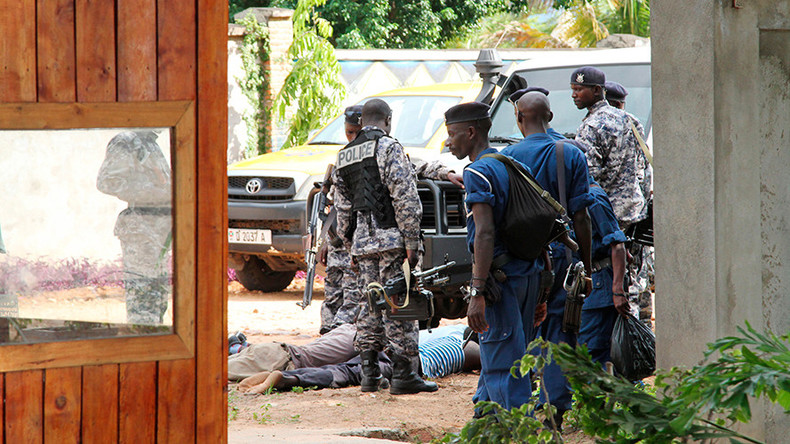 Burundi's worst outbreak of violence in months saw nearly 90 people killed in just one day, the army said. Local residents stayed at home, saying that they had seen piles of bullet-riddled bodies scattered in the streets.
Unidentified gunmen carried out coordinated attacks on three military bases in Bujumbura, Burundi's capital, on Friday.
According to army spokesman Gaspard Baratuza, 79 assailants were killed during clashes and 45 others taken to custody. All in all the number of attackers reached 150.
Four police officers and four soldiers were killed in clashes and 21 security officers were wounded, he said.
"Sweep operations have finished now," Baratuza said on Saturday, adding that officials confiscated attackers' weapons and ammunition.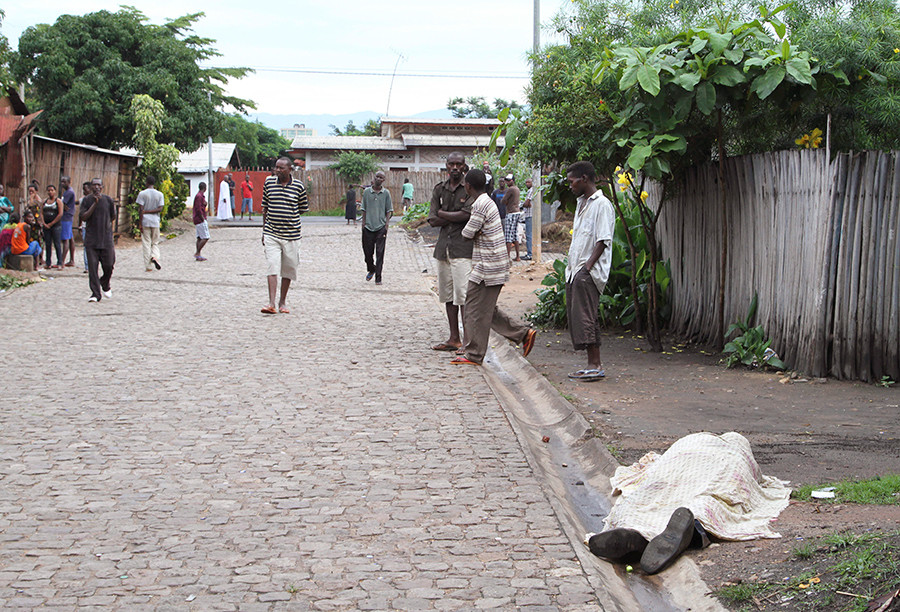 Violence in Burundi first broke out in April when the ruling party announced that President Pierre Nkurunziza would seek a third term in office. A failed coup in May against the president led to hundreds of deaths. Over 200,000 have fled the country since May fearing a humanitarian tragedy.
Local residents remained in fear for the whole of Friday, afraid to go out and to see piles of bodies scattering the streets.
"What is the international community waiting for? Will they intervene when there are no more people in Burundi?" businessman Gerald Bigirimana asked, as cited by AP.
A man named Eric, who lived near the site of the attacked military college, told AFP that he was "holed up in the corridor of my house with my wife and children." "Pray for us because we will die!" he said.
It is still unclear whether all the bodies in the streets belonged to the attackers. One resident from the Nyakabiga neighborhood of Burundi's capital told AP that he counted at least 21 bodies with bullet wounds in their heads. Some corpses were lying with their hands tied behind their backs, he said.
"I fear I can be killed like my friend yesterday. Police came to search our house and by chance I escaped. If I had money, I would go buy a passport and flee," Fidele Muyobera, 22, told AP.
UN chief Ban Ki-moon condemned the violence, saying that the attacks risked triggering "a further destabilisation of the situation", his spokesman said. Later, the UN human rights office announced that the UN Human Rights Council would hold a special session on the Burundi crisis next Thursday.
Burundi, one of the poorest countries in the world, has been engaged in the civil war in the period between 1993 and 2006 which killed scores of people.Aliide, Today 2:04 PM