Gaddafi's son kidnapped in Lebanon freed by security forces – reports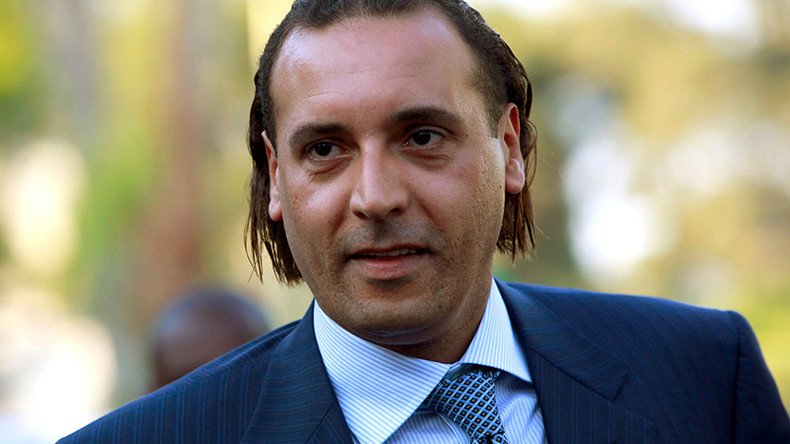 Hannibal, the son of Muammar Gaddafi, the late Libyan leader, has reportedly been freed and transported to the Lebanese capital Beirut, following his kidnapping and brief detention by an armed group, security sources reported.
The businessman was freed by Lebanese police, who are now set to question him, security sources told AFP. Another security source told the agency that Gaddafi had been "kidnapped by an armed group in the region of Bekaa while he was travelling from Syria, before being released on Friday night in the same region."
According to Lebanon's National News Agency, Gaddafi's captors demanded "information on Mussa Sadr", who went missing in Libya decades ago. According to reports on Twitter, Hannibal Gaddafi was seized by members of the Lebanese Amal Movement. Late on Friday, a video was aired on the Beirut-based Al-Jadeed TV, in which Hannibal urged anyone who might be aware of the fate of Imam Moussa al-Sadr, to come forward.
In the footage, the man said that he was "in good health, happy and relaxed," despite clear traces of violence on his body, including black eyes.
Imam Al-Sadr and two of his companions disappeared during a visit to Tripoli back in 1978. Throughout that time, Lebanon has blamed the disappearance of one of its most prominent Shia clerics on Muammar Gaddafi.
Hannibal, 40, is the fifth son of Colonel Gaddafi and his second wife, Safia Farkash.
He was the first consultant to the Management Committee of the General National Maritime Transport Company (GNMTC) of Libya before his father was killed in an uprising that was backed by a NATO air campaign.
After the rebels took the Libyan capital of Tripoli in August 2011, Hannibal fled to Algeria with the rest of the Gaddafi family members and was later granted a political asylum in Oman.
Colonel Gaddafi, who had been the leader of Libya for four decades, had seven sons and two daughters of his own, also allegedly adopting two more children. He was removed from power and killed in October, 2011.
You can share this story on social media: