Blasts, gunfight rock Spanish embassy district in Afghan capital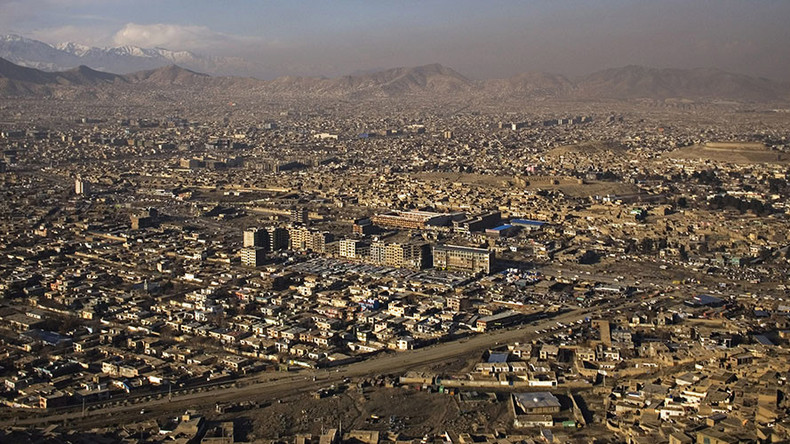 Forces in Kabul have managed to secure a diplomatic compound in the center of the Afghan capital after battling Taliban militants. All of the attackers have been killed in the siege.
The attackers had been involved in a guesthouse assault near the Spanish embassy in Kabul. They have now been killed by Afghan security forces who battled the militants for hours.
Happening Now! A bombing just to place outside "Spot Restaurant " in #Kabul #Afghanistan. Gun fire is still taking place, stuck btwn shooting of police/ state security and unknown gunmen who set off what seems to be a car bomb

Posted by Bay Area Intifada on Friday, December 11, 2015
Attackers blew up a car bomb late before at least three militants stormed a heavily protected compound that is close to several embassies and government buildings.
Throughout the course of the standoff the neighborhood of Sherpur was rocked by at least five more explosions and hours of gunfire. The suicide car bombing which initiated the attack happened close to the guesthouse, Deputy Interior Minister Mohammad Ayub Salangi told reporters.
#Kabul Spanish Embassy under attack. Located at 700mt from our hospital. Seven afghan patients received as of now. #Afghanistan

— EMERGENCY ONG/Onlus (@emergency_ong) December 11, 2015
Several foreign embassies, NGO buildings and senior officials' residences are located in the area. The perimeter was immediately cordoned off by police and other law-enforcement personnel.
A Spanish security officer was killed in the attack, Interior Minister spokesman Sediq Sediqqi said on Saturday, adding that at least seven people had been injured and were being treated in a nearby hospital. Security forces managed to rescue three Spanish citizens.
After hours of standoff, all the attackers were killed in a standoff. The Taliban claimed responsibility for the attack.
You can share this story on social media: