Air Force cheetahs attack officer in South Africa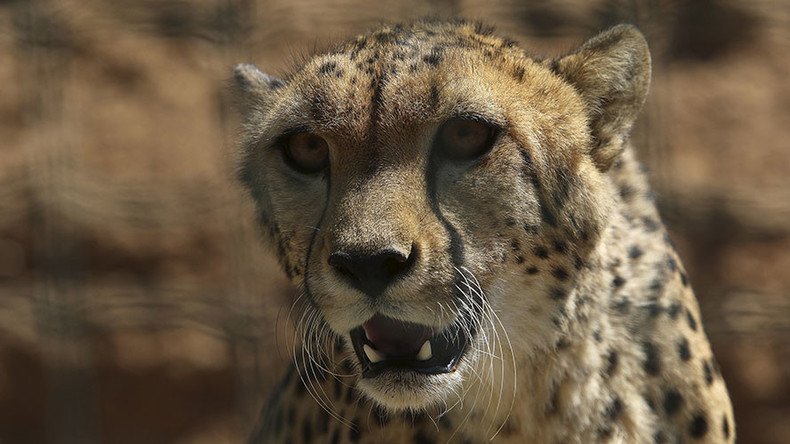 A pair of cheetahs used by the South African Air Force (SAAF) to scare other wild animals off their runways put a scare - and a few claws - into a photo-happy officer.
The female officer was trying to take a picture of the wild cats after they wandered into a hangar at Air Force Base Makhado near Kruger National Park in the northeast part of the country.
"People chased them out, but the warrant officer followed them to take photographs. One of the cheetahs growled at her. She turned back and started screaming. The first cheetah went for her and the second joined in," Brigadier General Marthie Visser told DPA news agency.
The officer has since been released from hospital with no serious injuries.
Visser insisted the Makhado cheetahs, who were deployed to the base two weeks ago to prevent wildlife including antelope, hare, and warthogs from straying onto the runway, will remain there.
He said the SAAF will do more to educate officers on sharing the base with the world's fastest land animals.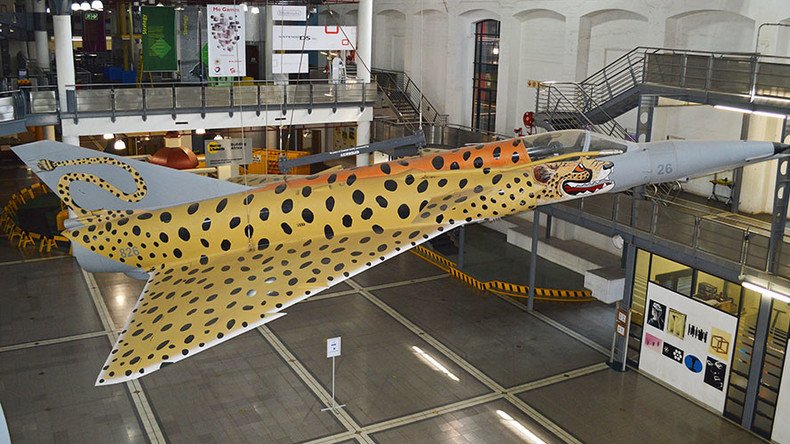 After two years of "service", the cheetahs will be released into the wild.
SAAF has used cheetahs since the 1990s to prevent wildlife interfering with military aviation.
The country has a population of roughly 600 cheetahs in captivity and 500 wild, excluding game reserves. They are not considered endangered, but are a protected animal in South Africa.
South Africa isn't the only country to employ the skills of animals.
The US military is researching how elephants can sniff out explosives in the hope of applying it to technology for their troops.
READ MORE: McCain blasts Pentagon's 'bomb-sniffing elephants', wants more money for military

They have also taken an interest in bomb-sniffing rats for those places elephants find hard to reach, as well as dolphins trained to detect underwater mines.
And of course there are the fictional race car drivers who use cougars to get over their fears.
You can share this story on social media: