Anonymous kick off 'ISIS Trolling Day' online and in 'real world'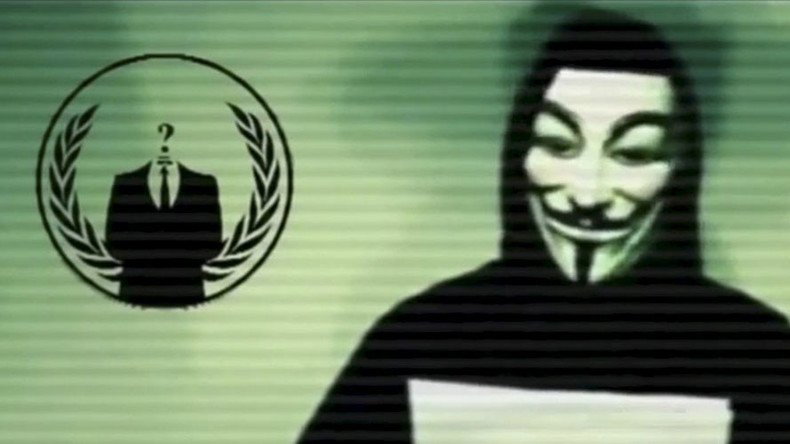 ISIS Trolling Day has begun with Anonymous stepping up their campaign against the militant group with memes and cartoons.
The online hacktivist group declared December 11 a day to mock Islamic State (IS, formerly ISIS/ISIL) using the satirical strength the internet has in abundance.
Hashtags #Daesh and #Daeshbags are being used to ridicule the militant group online, a name they hate so much that they have reportedly threatened to cut off the tongue of anyone who uses it.
The message from Anonymous, posted to the website Ghostbin, also asks that pictures of goats be tweeted at Islamic State members "with captions talking about their wives" and to "spread photos of dead/captured Isis members".
In the real world, events have been organized in major cities around the world for later in the day including New York, Paris and London, where people are being asked to attend with photos and stickers mocking Islamic State and to "print out pages showing how Isis does not represent Islam".
Anonymous said the trolling is aimed at eliminating the fear Islamic State thrive off by showing them that "we are not afraid, we will not just hide in our fear, we are the majority and with our strength in numbers we can make a real difference."
The plan is part of the group's Operation ISIS, which was launched shortly after the November 13 Paris attacks which left 130 people dead and 352 others injured.
As part of the campaign, Anonymous has so far disabled the social media accounts of Islamic State supporters, leaked their personal information, and even replaced an Islamic State-supporting website with a Viagra ad and a message to "calm down."
The group has also taken aim at "extremist" Republican presidential candidate Donald Trump after his remarks about Muslims.
A website for Trump Tower was taken down by the group and their petition to ban Trump from the UK has collected more than 500,000 signatures, and counting.
"It has come to our attention that you want to ban all Muslims to enter the United States. This policy is going to have a huge impact. This is what ISIS wants," said Anonymous.
You can share this story on social media: