#RT10 anniversary event on shape-shifting powers in today's world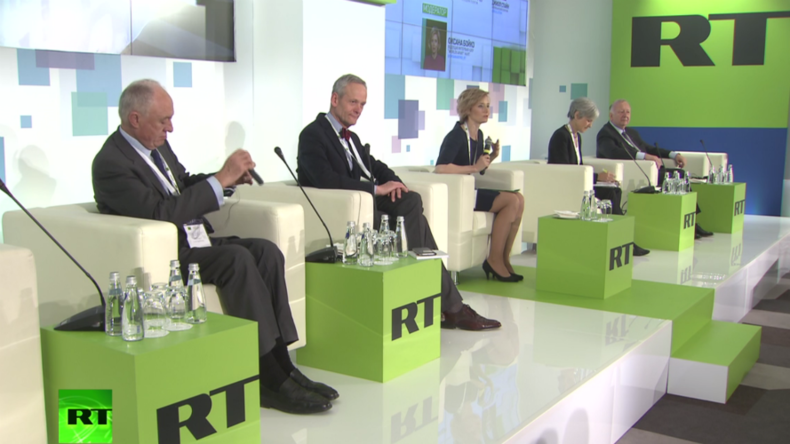 For its 10th on-air and online anniversary, RT has brought together leading experts to discuss shifting powers in today's world. The event moved forward with a gala celebration attended by Vladimir Putin and former Soviet President Gorbachev, among others.
10 December 2015

22:48 GMT

20:09 GMT

Vladimir Putin spoke at the anniversary evening marking 10 years since the start of RT broadcasts.

19:46 GMT

Former Soviet leader Mikhail Gorbachev has congratulated RT and expressed his admiration for the network.

19:26 GMT

Former London Mayor Ken Livingstone says that Muslim migrants in Britain had not come to bring Sharia law, but had left "their medieval villages to give their children the quality of life."

13:44 GMT

The #RT10 conference has finished. Thanks for following us.