Skinny jeans & underwear making our women infertile, says Gambian president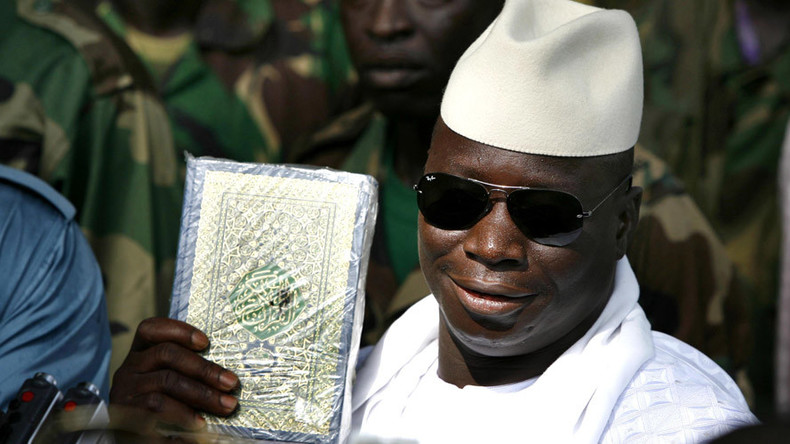 Enforcing a ban on dangerous skin bleaching, condemning female genital mutilation and encouraging women to not marry for money, Gambian president Yahya Jammeh's latest speaking engagement was almost a home run – almost.
Unfortunately Jammeh then added that the adoption of western dress, especially tight jeans and underwear, has made the women of his country barren.
The President, His Excellency Sheikh Professor Alhaji Dr Yahya AJJ Jammeh Babili Mansa, had been speaking at a meeting in Banjul as part of his nationwide tour when he made the comments.
Speaking in the local Wollof dialect with an interpreter, Jammah reiterated his stance on the skin bleaching culture "rampant" among women in Gambia – a practice which sees women intentionally lightening the color of their skin in a bid to attain supposed western ideals of beauty.
"We banned skin bleaching since 1994, but our women never heeded to the ban. Now you have reaped the price of skin bleaching. You have been rendered impoverished because of skin bleaching. Skin bleaching has jeopardized your health," said Jammeh.
"You often backbite me by saying that Yahya Jammeh wants light skin[ned] women.That's not true. Many a time, you will try to attract me sexually by walking pass me during public functions. I know all what you have been saying behind my back. You don't have to bleach your skin to attract me. I love black beauty," he said.
Jammeh took the opportunity to once again condemn female genital mutilation (FGM) in Gambia, saying that he will enforce a new ban on it. Jammeh said that the ban took immediate effect, although it is not known when the government will draft the legislation to enforce it.
The leader then called on women to believe in Allah and to stop choosing men to marry based on riches.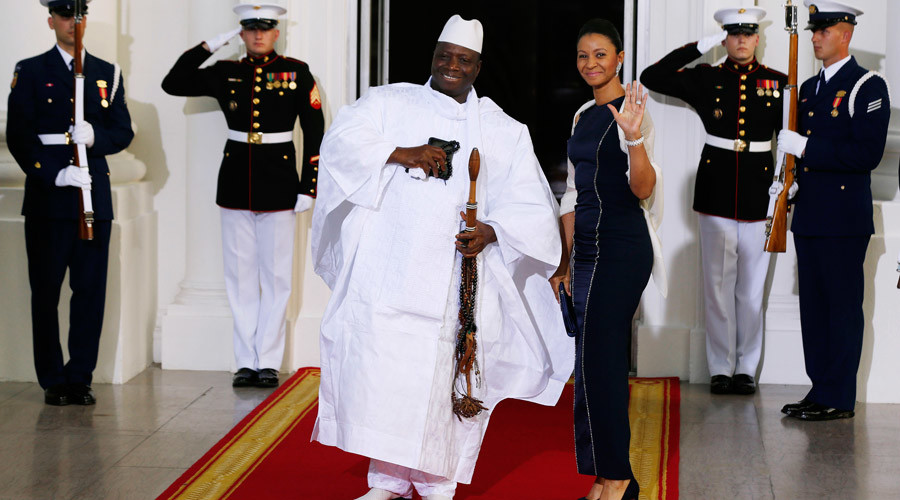 "Most Gambian women don't want to marry poor men. There are gold diggers among you. Gambian women lacked faith in God. That's why there are many unmarried women in this country. You only want to marry rich people," said the president.
However, any progress he made with critics was rendered moot when he concluded his speech with a bizarre theory to explain falling birth rates in the country.
"You don't have to wear tight trousers and underwear to attract me. Many young girls in this country are unable to get conceive because of their dress style. Tight trousers and underwear are alien to our culture and dress style," he added.
READ MORE: ​Two US citizens accused of plotting to overthrow Gambian government

"Women in this country are faced with infertility, and all kinds of health issues. Your private part needs some air around it to be able to function effectively. How can you conceive, when you are dressed in tight trousers and underwear? You must change your dress style if you want to get a baby".
Gambia will hold presidential elections in December 2016, Jammeh was first elected in 1996 and has been re-elected three times since, most recently in 2011 with 72% of the vote.