Assange to take part in RT panel on security & surveillance on Thursday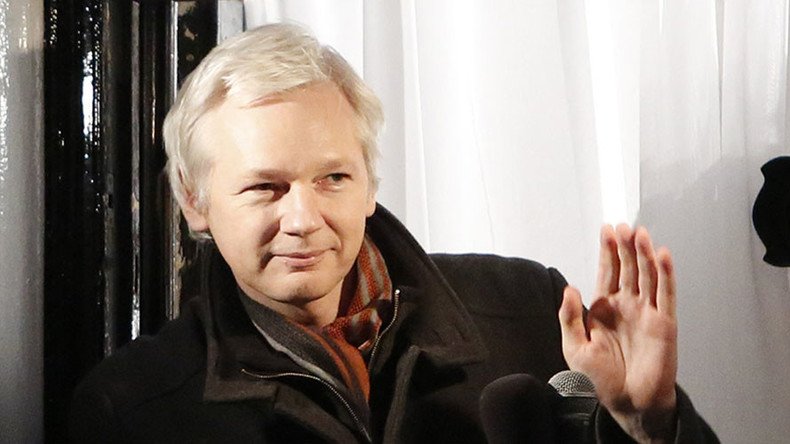 Julian Assange will take part in a discussion dedicated to information privacy and security in the digital age, organized as part of an RT conference on media and politics. The WikiLeaks founder will tune in on Thursday from the Ecuadorian embassy in London.
The session, titled 'Security or Surveillance: Can the right to privacy and effective anti-terror security coexist in the digital age?' will also be attended by former counter-terrorism specialist and CIA military intelligence officer Philip Giraldi, whistleblower and former MI5 intelligence officer Annie Machon, noted CIA whistleblower Raymond McGovern, and historian, author, and strategic analyst Gregory Copley.
The discussion will be moderated by Thom Hartmann, host of RT America's political discussion program 'The Big Picture.'
Assange will be speaking from the Ecuadorian embassy in London, where he has been holed up for over three years after being granted asylum in order to avoid extradition to Sweden, where he faces sexual assault allegations. From Sweden, the WikiLeaks founder fears he would be extradited to the US for publishing classified US military and diplomat documents in 2010 – a move which amounted to the largest information leak in United States history.
The panel discussion is part of an RT conference titled 'Information, messages, politics: The shape-shifting powers of today's world.' The meeting aims to bring together politicians, foreign policy experts, and media executives from across the globe.
Discussions on a wide variety of international issues will take place, including Middle East security, Russia's role on the world stage, and the role of the media in today's world.
The conference will be held at Moscow's historic Metropol Hotel on Thursday, the 10th anniversary of RT's first news broadcast. To find out more, visit the official website of the conference.
You can share this story on social media: