4 US-led coalition jets seen over Deir ez Zor in Syria day govt troops attacked - Russian MoD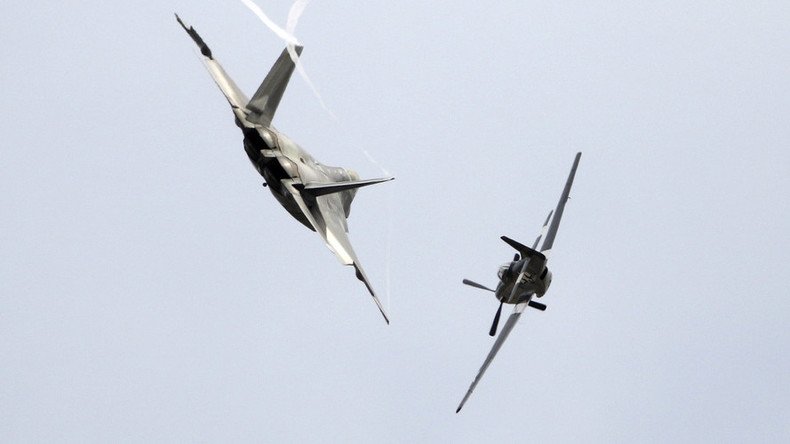 Four Western coalition warplanes were spotted over the Deir az-Zor area in Syria on December 6, when a Syrian Army camp came under attack. No Russian warplanes were in the region, says the Russian Defense Ministry.
"Russian aircraft were not on a mission in that area. All our flights in Syrian airspace are coordinated with air traffic control and the General Staff of the Syrian government's armed forces," Major General Igor Konashenkov, a Defense Ministry spokesman, said, adding that Russia always informs the US about the time, altitudes and routes of its aircraft in Syrian airspace.
"Pentagon officials said that on December 6, American aircraft were operating in that area, but striking a target some 55 kilometers away from the [affected Syrian] installation is true to an extent. But it's not the complete truth," Konashenkov stressed.
"Two pairs of warplanes from two other countries, members of the US-led international anti-ISIS coalition, were operating in the Deir ez-Zor area on the day of the attack," Major-General Konashenkov said. "If they were not involved in that airstrike, than why are the Pentagon's representatives, as leaders of the anti-ISIS coalition, hushing up the presence of their allies aircraft in the Deir ez-Zor region on December 6? Isn't it because the [anti-ISIS] coalition air force gets all the information on Islamic State targets in Syria from the Pentagon?" General Konashenkov asked.
"I'm sure, very soon we'll learn who really inflicted the airstrike on the Syrian troops, as soon as the Syrian authorities make public the results of the investigation of that incident and the type of munitions used in the airstrike," the Russian Defense Ministry's spokesman said.
Damascus says the airstrike against Syrian troop positions was carried out by the US-led coalition.
Konashenkov reported that according to the Syrian General Staff, the airstrike on the Syrian Army camp was inflicted on December 6, between 19:40 and 19:55 local time (+2 hours GMT).
An airstrike on a field camp on 168th Brigade of 7th Division of the Syrian Army left four serviceman dead and 12 injured. It also destroyed three APCs and four vehicles bearing 12.7mm heavy machine-guns.
The incident is the first of its kind since the coalition started to bomb Syria more than a year ago, though the US-led alliance continues to deny it carried out the airstrike.
An anonymous US military source told Reuters on Monday that Washington is certain the airstrike was carried out by the Russians.
LISTEN MORE:
You can share this story on social media: