Abandoned cargo: Kuala Lumpur airport seeks owners of 3 unclaimed Boeing 747s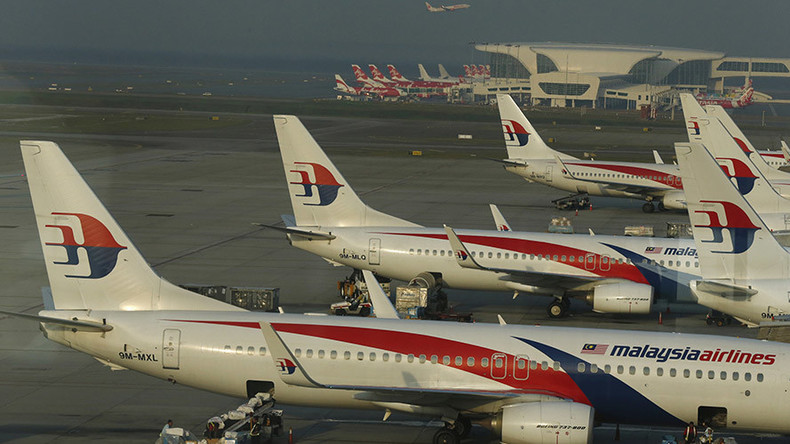 Malaysia's main airport is looking for the "untraceable owner" of three abandoned "international" Boeing 747 airplanes. So, before turning the lights out tonight, make sure you check the garage for any missing jets.
Operators of Kuala Lumpur International Airport (KLIA) were forced to place an advertisement in a Malaysian newspaper calling on the owner of three 747-200F aircraft, including two passenger aircraft and one cargo plane, to come forward. If you find that you are, indeed, down three Boeings, contact KLIA immediately.
The notice, which appeared in Malaysian publication The Star on Monday, said: "If you fail to collect the aircraft within 14 days of the date of this notice, we reserve the right to sell or otherwise dispose of the aircraft".
Airport staff expressed confusion. "I don't know why they are not responding. There could be many reasons. Sometimes it could be because they have no money to continue operations," Zainol Mohd Isa, general manager of Malaysia Airports told AFP.
READ MORE: Dutch cop arrested on suspicion of selling MH17 crash items online

If you're thinking this is all just a genius parking ploy from someone with too many planes and not enough runways, you're wrong. KLIA are seeking payment.
The mysterious owner owes the airport landing, parking and other charges. If they do not receive financial compensation by December 21, the planes will be sold or auctioned off to cover the outstanding costs.
Ironically, this is the same airport that lost contact with Malaysia Airlines flight MH370 in March of 2014 with 239 passengers and crew on board. Part of the plane's wing was found on the French island of La Reunion in the Indian Ocean at the end of July this year.