VIDEO: Stranded Irish donkey rescued by local heroes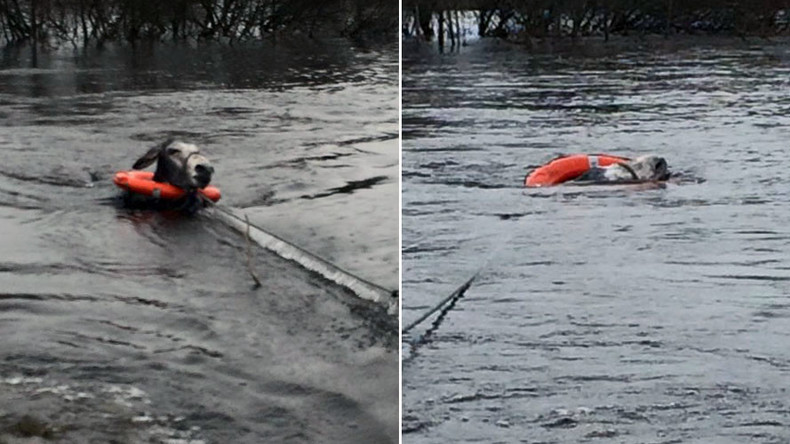 Ireland had a tough weather weekend, but it was nothing in comparison to this donkey.
Parts of the country received a month's worth of rain in 24 hours, causing serious flooding and costing the country millions in repairs, but the clouds of Storm Desmond have a silver lining - two lovable internet stars.
Suzanne Gibbons, founder of Animal Heaven Animal Rescue (AHAR), posted a cry for help on the community's Facebook page Sunday.
A donkey in Killorglin, County Kerry, was stranded in deep flooding.
Well, ask and you shall receive.
Mike Flemming from Killorglin Rowing Club, Suzanne, and two other AHAR volunteers set off on a rescue mission, not knowing if Mike's small boat would be able to tow the animal.
Many called it "dangerous", particularly since Suzanne doesn't know how to swim.
Thankfully for us, Suzanne does know how to work a camera and captured every nail biting moment.
We don't want to give away the ending, but... they name the donkey Mike.
Mike the Donkey isn't the only star to emerge out of Storm Desmond.
Teresa Mannion, the brave correspondent from the Irish national broadcaster RTÉ, became an instant legend when her passionate storm report went viral. What a trooper.