Russia's puppy heading to France to replace dog killed in anti-terror raid (VIDEO)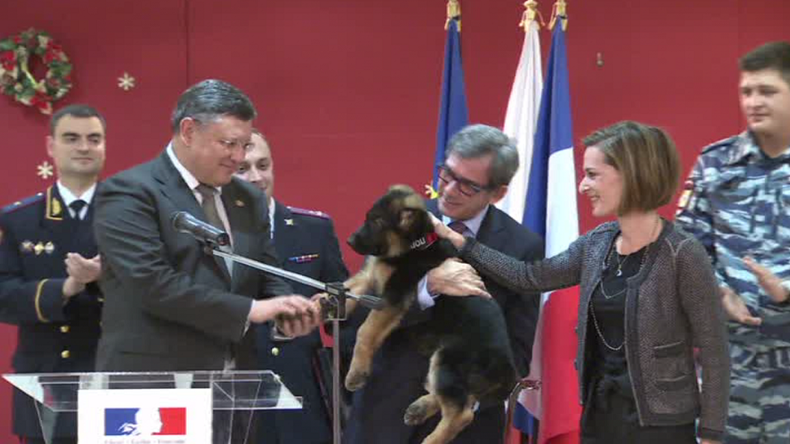 A fluffy German Shepherd puppy is bound for France after being given to the French ambassador by the Russian Ministry of the Interior. Dobrynya, once he grows up, will try to replace service dog Diesel who was killed in an anti-terror raid in Saint-Denis.
"The terror attacks in Paris shocked the whole world," Russian Deputy Interior Minister Igor Zubov said on Tuesday.
"I do not think it is a gift. I would rather say we are sending our employee to serve in the French Ministry of the Interior," he added.
French Ambassador Jean-Maurice Ripert was very moved by the ball of fluff, who is still far from being anything too formidable.
"The puppy you are giving us today will replace Diesel and proves your friendship. Paris is waiting for him," Ripert said as quoted by TASS.
READ MORE: Russia to send puppy to France after police dog got killed in anti-terrorist raid
Dobrynya is named after a Russian epic knight, who is a symbol of strength, kindness and bravery.
The decision to present France with a puppy was made after a service dog, Diesel, was killed on November 18, in a shootout during a police raid on suspected terrorists in Saint-Denis. The dog's death touched the French, who shared photos of their pets on social networks with the hashtag #JeSuisDiesel.