4 injured in blast at Moscow bus stop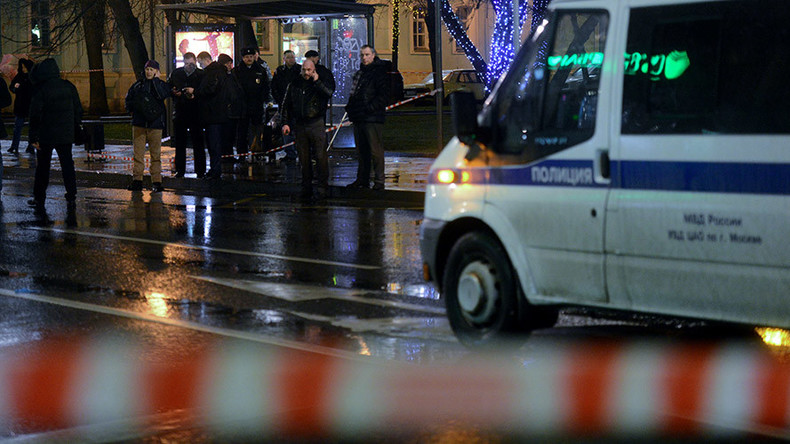 At least four people have been injured in a blast at bus stop in central Moscow, according to police and medical sources.
The four injured include a man and three women. Earlier it was reported that only three women suffered as a result of an attack which happened at a bus stop on Pokrovka Street in the center of Moscow.

"In total, four people were injured, three of them were hospitalized," in the Institute of Emergency Care at Sklifosovsky, the Department of Health in Moscow reported, adding that the fourth victim refused hospitalization. None of the injuries are life-threatening, authorities say.
"An unknown home-made explosive device has gone off at a public transport stop injuring three people," police sources told TASS.
Reports of the blast were confirmed by Moscow police spokesman Andrey Galiakberov, who said that authorities are now looking into the incident.
Emergency crews are helping the injured on Pokrovka street, which reaches out towards the city's northeast.
The home-made bomb was thrown at a group of people who had been standing at the bus stop, sources told RIA Novosti.
Police have launched an investigation into a case of hooliganism.