PAW-some! Heroic cats save elderly woman from burning building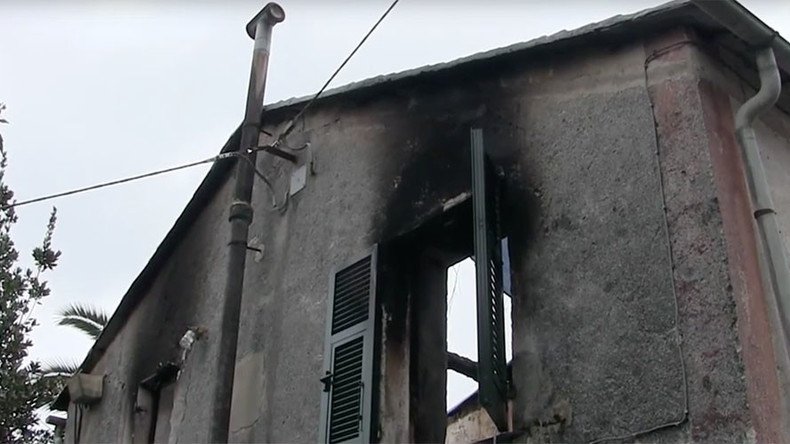 It is said that dogs are a man's best friend, but an Italian woman can thank her heroic cats after they pounced to her rescue during a dangerous house fire.
Pensioner Mariangela Banchero, who suffers with bad knees, was sleeping in her home in the small fishing village of Camogli when a blaze suddenly broke out.

With flames and smoke engulfing the building, the 84-year-old's three pet cats leapt into action.

According to her neighbour Maurizio, the quick-thinking felines tried to alert Banchero with a chorus of meows, but they eventually had to jump on the bed to wake their owner.
READ MORE: Watch more cat videos on internet to be happy – study

"The lady told us that she woke up and tried to go upstairs, but there was a lot of smoke, so she went out and called the nephew to ask for help," Maurizio told Ruptly video agency.
Emergency services later extinguished the fire, but video of the badly-gutted building and collapsed roof show just how fortunate Banchero was to have her cuddly companions around.
You can share this story on social media: