A decade of stories: RT's top 10 documentaries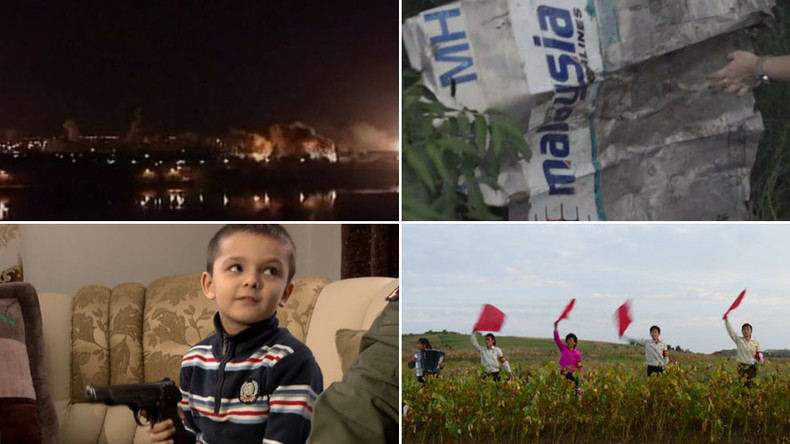 We celebrate our first decade by looking back at some of the best documentaries RT has managed to produce over the years, from daredevil fun at great heights, to unsolved mysteries deep in the Kazakhstan steppe.
ЗАШТО? WHY? Stories of bombed Yugoslavia
In 1999, NATO launched a bombing campaign over Yugoslavia. Over 2,000 people were killed, including 88 children. RT's Jelena Milincic, who was a Belgrade student at the time and American-born Anissa Naouai travel to Serbia to find out why?
Blood & Honor: Chechen Vendetta Code
Tradition runs deep and can be brutal in Chechnya. While revenge used to be a common theme during disputes, now more people are looking to forgive. However, this is often easier said than done.
Russian Daredevils: Adrenaline Rush On Top Of The World
A fear of heights is a common phobia, but not for these adrenaline junkies. The higher they get, the better they feel as they climb anything challenging they can find without ropes or safety harnesses.
10 Days in North Korea
An RT film crew was granted rare access to this unique country, which to many seems to have leaped from the pages of a dystopian novel, to see first-hand what life is really like and what the people truly think of their homeland and its leader.
MH17: A year without the truth
A year after the downing of MH17 over eastern Ukraine, an RT documentary crew returns to the scene of the tragedy, seeking clues to what caused the crash. Upon seeing the film, the Dutch Safety Board reached out to RT for help in retrieving parts of the plane's cockpit.
Sleepy Hollow, Kazakhstan
People in a small village in Kazakhstan have been falling asleep for no reason and the illness has no cure. Doctors and scientists have tried to find out why, but the riddle remains unsolved.
Congo Dandies
The Republic of Congo is one of the poorest countries on the planet; however, men are dedicated followers of fashion and are prepared to spend huge sums of money on keeping up with the latest styles.
The Zone
Every year, thousands of UFO hunters and scientists descend on the Urals to search for paranormal activity. However, what is the reasoning, if any behind the unexplained phenomena in the region?
Agafia
Seventy-year-old Agafia is used to living alone, but in need of a helper. She is completely self-sufficient and an Old Believer and can be found living in one of the most remote parts of Russia.
Pripyat: Poste restante
What was supposed to be only a temporary evacuation has lasted for over a quarter of a century. The city of Pripyat has been deserted since 1986 following the Chernobyl nuclear disaster, the worst of its kind in history.