A priest's best friend: Orthodox clerics pose for calendar with their cute cats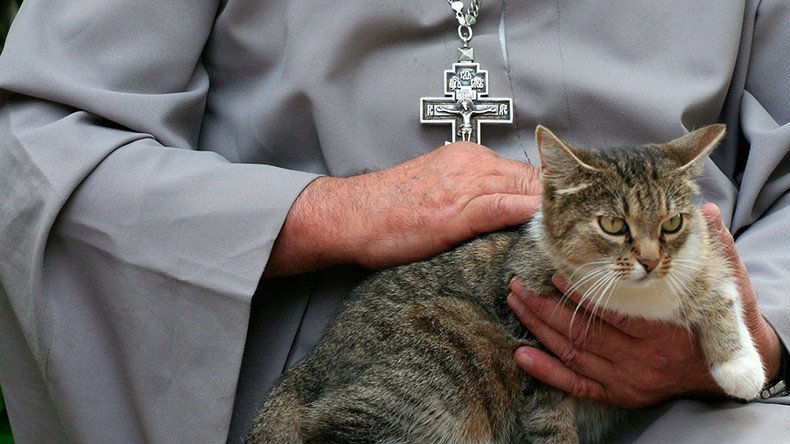 A glossy way to discover more about love and religion: a new calendar, commissioned by a Russian Orthodox website, features 12 priests with their super-cute cats.
It's an unprecedented way to represent Russian clerics, who are usually not open for such informal coverage, according to Ksenia Luchenko, a journalist at the Pravmir Orthodox website, the author of the idea.
"That's why we did it ourselves. We're not linked to official structures," she told AFP.
Наконец приехал из типографии календарь "Поп+Кот"! Котиков вам на стену в 2016-м году! 12 месяцев - 12 священников со св...

Posted by Ксения Лученко on 2 декабря 2015 г.
"It's all their own cats — nothing was staged. It was whoever had a cat and was ready to pose for a photo," Luchenko added.
Many priests later asked the author why they weren't added in the shoot.
"Seeing the result, some call and ask, 'Why haven't you invited me? I have a cat like this!" Luchenko told the Komsomolskaya Pravda newspaper.
The official reaction from the Orthodox Church was voiced by its senior spokesman Vsevolod Chaplin, who said it was "not a great sin."
However, he added: "I wouldn't hang such a calendar on my wall".
The reaction from the public was also divided. While the majority said the calendar was sweet, some said, "Nothing can help these priests, even cats!"
You can share this story on social media: