British Sikh punched by bouncer for wearing turban in Poland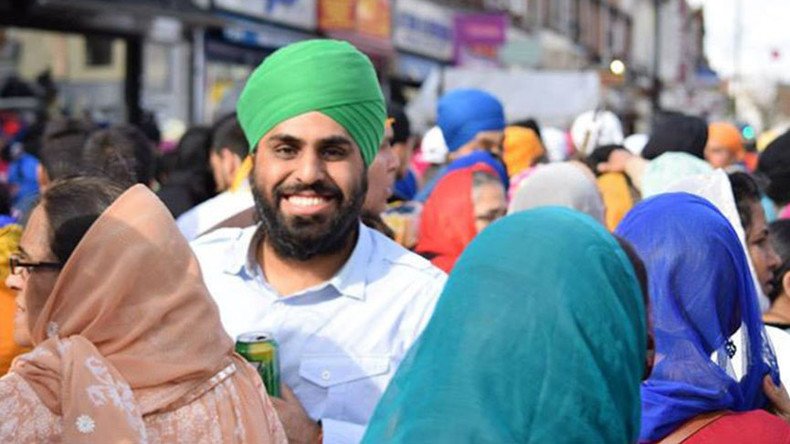 A British Sikh man was the only one in his group refused entry to nightclub in Krakow, all because he was wearing a turban. According to the man's account, the bouncer said the turban made him look like a "terrorist."
Navjot Sawhney, an aerospace engineer from London, said that after he was denied entrance to Shakers nightclub in Krakow on Saturday, he tried to end the confrontation by shaking the bouncer's hand.
Instead, the bouncer "punched me in the face because I wore a turban," he wrote on his Facebook page.
He called the police , however they told him that he "shouldn't expect the same treatment in Poland [as] in the UK," according to his Facebook post.
"In Poland, white people and brown people are different," he said.
Sawhney said the act of racism was "made a thousand times more ludicrous by the fact that that same day, I'd visited Auschwitz."
"My religion and identity lay in a muddy puddle on the ground, to be trampled and trodden underfoot," he said on his Facebook page.
He was moved by his time at the concentration camp, and said he was "convinced that if every human being could be forced to visit the concentration camps, racism and xenophobia would be wiped out in an instant."
A few hours later, Sawhney was the victim of racism and violence.
Sawhney remained positive through the ordeal, gaining comfort from others who stopped to show concern and ensured him the actions of the bouncers didn't represent the Polish people.
His post about the incident received over 4,000 likes and 3,400 shares.
The UK Polish embassy responded with an apology on Facebook: "We are very sorry about what happened to you. Such racist behavior is unacceptable and we are glad to hear that many people stopped to express their support for you and contempt for the incident.
Thank you for all your replies and genuine concern. We have flagged the incident to our Police Liaison Officer in London who has contacted Kraków Police. They are looking into this matter."
Sawhney thanked the Polish Embassy and everyone who supported him in another post.
Shakers nightclub said they will end their contract with the security company the bouncers worked for.
You can share this story on social media: