Japan brings forward launch of anti-terror intelligence unit for overseas ops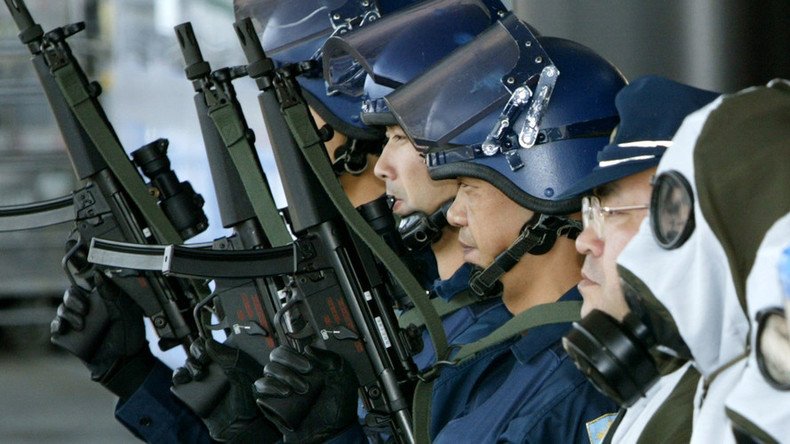 The deadly terror attacks in Paris have prompted the Japanese authorities to speed up the launch of their first ever anti-terrorism intelligence unit.
The International Counterterrorism Intelligence Collection Unit will begin its operations on Tuesday, earlier than the originally planned launch date of April 2016, Yoshihide Suga, chief cabinet secretary, said.
Suga explained the move was due to the "severe safety situation" around the globe, with unnamed Foreign Ministry sources telling Reuters that the Paris attacks were the reason for the change of date.
The unit will consist of employees from the Foreign and Defense Ministries, the National Police Agency as well as the Cabinet Intelligence and Research Office, the chief cabinet secretary said.
Its representatives are to be sent to Southeast Asia, the Middle East, northwestern Africa and other areas with high terrorist activity, he added.
"Sharing information gathered by relevant government ministries and agencies as well as the unit, we would like to establish an 'all Japan' system to promote antiterrorism measures," Suga said, as cited by Kyodo news agency.
Suga added that the launch of the unit will be accompanied by set of other anti-terror measures, including the strengthening of information gathering and analysis regarding terrorism, beefing up security at ports, airports and other key facilities, and enhanced antiterrorism training.
"We will take the best possible measures to prevent terrorism in advance in cooperation with the international community," he explained.
Japan is boosting its antiterrorist capabilities ahead of the G7 summit it is hosting on May 26-27 next year.
The country will also be the venue for the Rugby World Cup in 2019 and the Olympics and Paralympics in 2020.
"There is a growing need to gather intelligence that could affect Japan," Keiichi Ono, director of the Foreign Ministry's management and coordination division, said.
"Japan cannot remain unrelated to any threat of terrorism, even if it's outside the country or not directly affecting us," he added.
According to Ono, 20 experts will start working in the unit in Tokyo, while 20 others will be sent to Japanese embassies abroad as intelligence officers.
But he gave assurances the unit's action will comply with international law, saying that "we do not plan any activity deemed illegal."
Japan has been a rare target for terror attacks, but there are fears that the situation may change due to the country's role as a top US ally, and the fact that its prime minister, Shinzo Abe, is pushing for a larger international military role.
Japan has already set up an anti-terrorism panel to discuss ways to boost public safety and intelligence, following the kidnapping and beheading of two Japanese citizens by Islamic State in Syria.
You can share this story on social media: