Putting Christ back into Christmas: Santa prays to Jesus in bus ad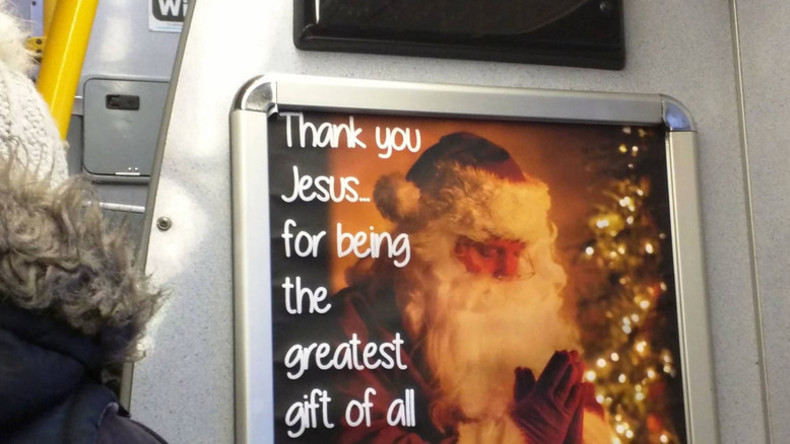 A new shot has been fired in the war on Christmas with a new ad featuring Santa praying to Jesus. New Hope Christian Church based in suburban Dublin, Ireland launched a poster ad campaign on local buses with the tagline: "Thank you Jesus for being the greatest gift of all."
A new shot has been fired in the war on Christmas with a new ad featuring Santa praying to Jesus.
New Hope Christian Church based in suburban Dublin, Ireland launched a poster ad campaign on local buses with the tagline: "Thank you Jesus for being the greatest gift of all."
As you might expect, the response on social media has been hilarious.
It suggests the image of a bearded, red-suited icon praying to a bearded, white-robed son of God may not get the reaction New Hope was looking for.
The War on Christmas started extra crazy this year after former pastor Joshua Feuerstein called for a boycott of Starbucks.
He slammed the world's largest coffee shop chain last month for changing the seasonally-inspired design of their cups to a plain red motif.
However, his inability to keep his opinions to himself has made him the target of a new campaign.
Thousands of Twitter followers want police to #arrestjoshuafeuerstein after a new video rant he posted threatened doctors from Planned Parenthood.
"I say tonight we punish Planned Parenthood. I think it's time that abortion doctors should have to run and hide and be afraid for their lives," he said in a YouTube post that he later took down – but not before his opponents re-posted their own versions.