Tumblr the new tool for teenage thieves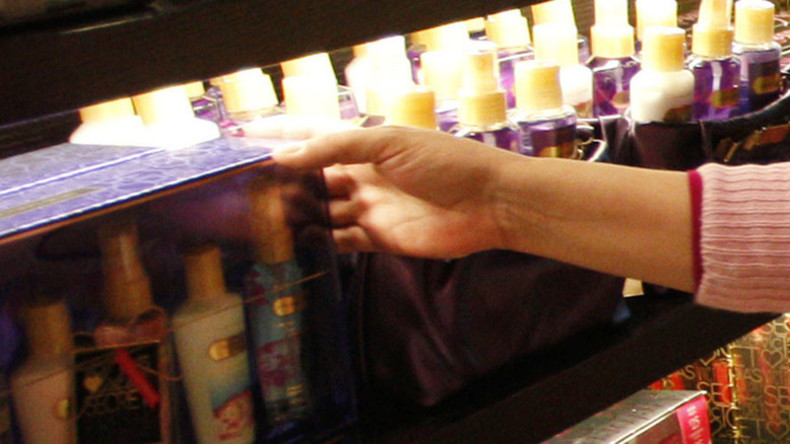 Teenage shoplifters are taking to Tumblr to show off their score and share tips with their sticky-fingered friends.
While social media has become a great way for retailers to advertise their deals, those looking for a five-finger discount now use the popular microblogging website to learn about specific stores and different items.
Call Me Sticky Fingers shared a guide of what not to do when entering a store: "While shoplifting, it's essential that you exhibit a powerful, confident stride in order to deflect any suspicion."
Highlighting the UK-owned chain Marks & Spencer, which makes more than £10 billion per year in revenue, Lift Life said: "Another thing to point out is if you're lucky enough…they usually use the changing rooms as delivery storage so you can imagine my f***ing DELIGHT being in an a) unattended dressing room b) NEW F***ING DELIVERY just hanging there waiting for me to take!! You can imagine how heavy my handbag was! lol"
The digital Robin Hoods have even developed their own glossary of common shoplifting terms:
LP: Loss Prevention (aka Asset Protection or Security)

Towers: Large plastic mechanisms situated in front of exit doors that sound an alarm when an anti-shoplifting device/tag passes through them
Tag: Any paper or plastic tags that may or may not trigger security alarms, but usually refers to the kind that do set off alarms
RFID: Radio Frequency Identification tag; a type of security tag that works by emitting radio waves on a particular frequency. Looks like a swirl of flat wires, usually in sticker form.
Soft tag: Acousto-Magnetic tag; looks like a puffy sticker and contains 2 small sheets of metal that vibrate when passed between towers.
Hook: A device that can remove certain plastic tags.
Sharing the details of a Sephora shoplifting spree worth $743.99, Smokey and the Bandit said, "I'm so in love with this haul 😍."
Some of the hauls contain items that seem challenging to conceal while walking out of the store - like a crepe pan or hairdryer.
After word spread about the lifters' online presence, some of the shoplifters added disclaimers to their Tumblr blogs, claiming they are works of fiction or role-play.
"All experiences described are hypothetical. All merchandise pictured has been purchased. I am not liable for anyone's misinterpretation of my blog. I am additionally not responsible for anyone's actions resulting from my blog," said Just Role Playing.
Others came up with new hashtags to avoid detection.