Yoganna be impressed by this seagull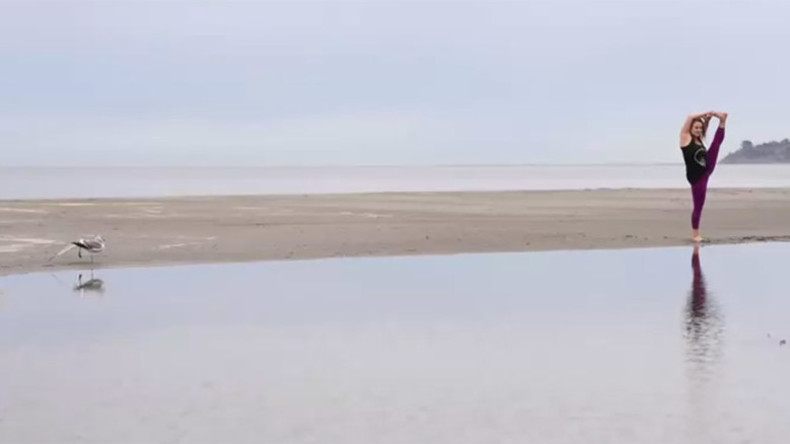 Seagulls may have a bad reputation when it comes to anti-social behavior but one feathered friend shows he's happy to kick back on the beach and do some yoga
A gentle, health conscious seagull can be seen indulging in a spot of yoga after appearing to take some pointers from a woman going through her paces just a couple of meters away.
This relaxed gull is a far cry from the normally manic creatures that have been known to attack pets, steal your lunch, and empty their bowels from above.
While some politicians have demanded a cull for the 'vicious pests' others like British Prime Minister David Cameron once called for a 'big conversation' about seagulls after they allegedly killed a pet tortoise and a small dog in Cornwall, England.
But probably the most famous seagull of them all is a Spanish one that stole a GoPro and filmed itself flying briefly along the coast just last summer.
It looks like this yoga-loving bird can give the GoPro gull a real run for its money.