Man caught with turtles in his pants faces 60 years in prison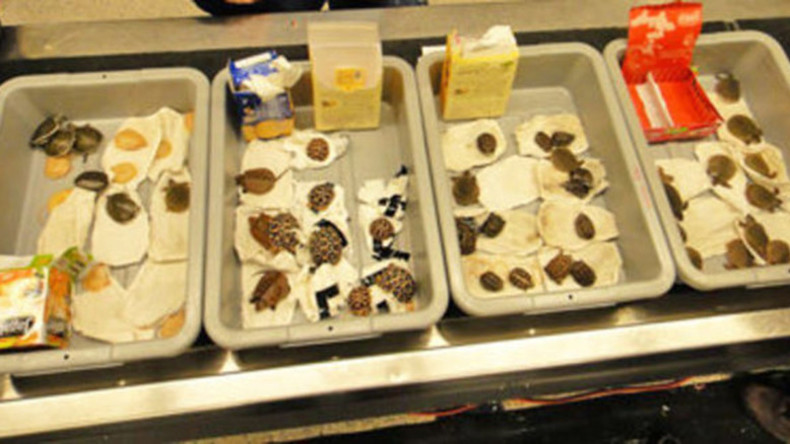 A Canadian college student known as "Turtle Man" could spend the next six decades in prison after pleading guilty to smuggling 51 live reptiles in his pants.
Kai Xu, 27, was caught trying to re-enter Canada after US border officials tracked him picking up a package of turtles in Detroit.
After putting more than 1,000 turtles into a suitcase bound for China - where they are coveted for soup and medicine - authorities say the man taped 41 more of them to different parts of his lower body and hid 10 more between his legs.
Xu was reportedly the head of a lucrative international smuggling ring that shipped thousands of turtles concealed in cereal boxes or snowshoes to Asia.
Individual turtles can be worth up to US$1,800, making it a profitable business.
Xu gained his nickname "Turtle Man" on the black market, according to The Detroit News. He has been in federal custody since his arrest and will be sentenced on April 12.
READ MORE: Buried alive? '3 tons' of smuggled cats dumped in mass grave in Vietnam