'Upper limit' for refugees in Germany will be reached soon – Muslim leader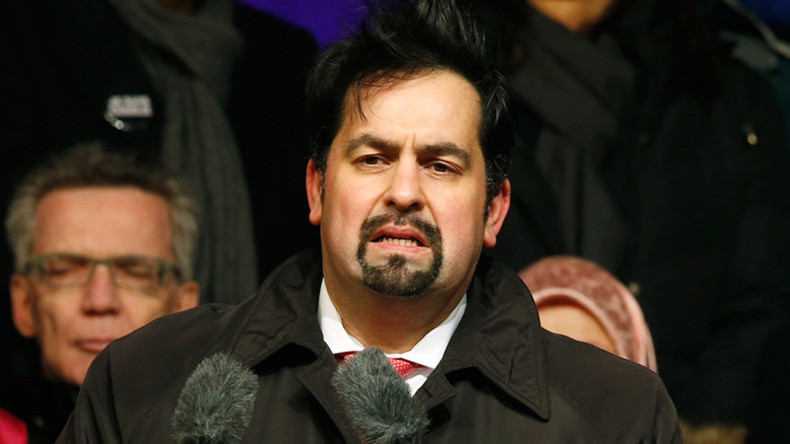 The head of Germany's largest Muslim organization says the country is approaching its limits in the numbers of refugees and migrants it can host. Until recently, the leader rejected any calls for upper limits on hosting asylum-seekers.
Aiman Mazyek, who chairs the Central Council of Muslims in Germany (ZMD), told Neue Osnabrücker Zeitung newspaper that Germany's capacity to take refugees in such overwhelming numbers is not endless.
"Morally speaking, there can't be an upper limit to how many refugees we take in because of what our constitution says and due to our historical responsibility," he said. "But when we talk about our practical ability, it's a different question."
"This upper limit would seem to be at the point of being reached," he added.
According to Mazyek, the Muslim community in Germany has a special responsibility when it comes to assisting the government in resolving the refugee crisis. "But they could achieve even more if the government and society would support us more and trust our integration methods more."
READ MORE: 'Giving something back': Syrian refugee saves his welfare to feed homeless in Berlin
His comments come after the Central Council of Muslims decided to reject calls to put a limit on the numbers of refugees. In November, Mazyek criticized calls by Germany's Central Jewish Council to set limits for migration by telling Deutschlandradio Kultur that asylum is a constitutional right for everyone.
Far right German politicians were among the first to welcome Mazyek's latest comments. The Alternative for Germany party (AfD), which has been most vociferous in promoting an anti-refugee agenda, tweeted in support: "The ZMD goes public with the AfD's demand. Asylum needs boundaries!"
However, social media users argued that the largest Muslim organization in Germany simply had to defend itself to prevent public attitudes toward Muslims from deteriorating further. One Twitter user said the ZMD had made this comment "out of fear of losing influence." Another user asked: "Does the Central Council of Muslims want to be in the top 5 re-tweets by angry citizens?"
"Zentralrat der Muslime sieht Deutschlands Aufnahmekapazität bald erschöpft" Natürlich tun sie das: Das ist ANGST vor Machtverlust.

— Maschinist Njáll (@Meersucht) November 30, 2015
Due to its humanitarian welfare state, Germany has been one of the main destinations for refugees and migrants fleeing to Europe from the crises in the Middle East and Africa. According to the Frankfurter Allgemeine newspaper, government estimates suggest this year alone Germany expects up to 1.5 million people to enter the country, with around 800,000 having already claimed asylum there.
READ MORE: EU can't take any more refugees – French PM
Germany's willingness to host large number of asylum-seekers has sparked harsh debates both nationwide and across the EU. Many in Germany believe the influx of refugees will affect the country's wealth and change its culture, though most of the critics belong to ultra-conservative or even far-right movements. This current refugee crisis has been dubbed the worst for Europe since WWII.