Russian military reveals new details of ISIS funding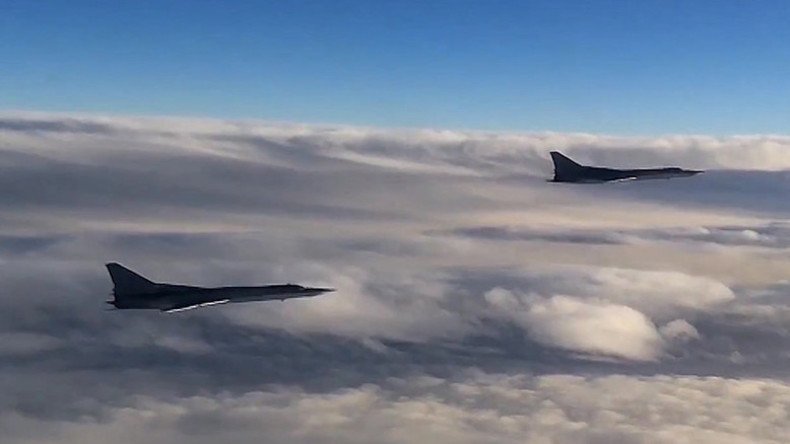 The Russian Defense Ministry is giving a major media briefing to outline measures to combat international terrorism. The military operation in Syria is expected to dominate the event.
02 December 2015

16:37 GMT

Mufti Ravil Gainutdin, the head of the Spiritual Administration of Muslims of Russia and the Russian Council of Muftis, has called for calm in the assessment of Russian-Turkish relations, and said he has instructed the employees of both organizations to refrain from sharp comments on the relationship between the two countries.

"We are religious figures who are of no relation to politics," the mufti said.

"We believe that today we all need to calm down, be rational and think of people's well-being. But we think that we have not passed the point of no return as of yet. A compromise can still be found - negotiations and diplomacy can help settle any conflict," he added.

16:00 GMT

Watch the full video of the Defense Ministry briefing:

15:18 GMT

Responding to the Russian allegations, Turkish President Recep Tayyip Erdogan has said that nobody had a right to "slander" Turkey by accusing it of buying oil from Islamic State.

Speaking at a university in the Qatar's capital of Doha on Wednesday, Erdogan once again claimed that he would resign if such accusations were proven to be true and stressed he did not want Turkey's relations with Russia to deteriorate further.

12:59 GMT

The photos and footage used in the media briefing have been published on the Defense Ministry's website.

12:56 GMT

Russia is to provide evidence of Turkey's role in training, arming and smuggling foreign fighters into Syria next week.

12:42 GMT

Footage of a Russian airstrike on an oil storage facility controlled by IS has been provided by the Defense Ministry.

12:35 GMT

Russia doesn't expect Turkish President Erdogan to resign in the face of the new evidence, even though he had promised to do so. His resignation is not Russia's goal and is a matter for the Turkish people.

12:31 GMT

Russia cannot comprehend that such a large-scale business as oil smuggling could not have been noticed by the Turkish authorities. Russia concludes that the Turkish leadership is directly involved in the smuggling.

12:26 GMT

The US-led coalition has failed to intensify strikes on oil tankers and other IS oil infrastructure. Russia will send intelligence on potential targets to coalition members, assuming that a lack of intelligence may be the reason for their hesitance.

Russia, for its part, will continue attacking the oil business of the terrorists and expects the US-led coalition to do the same.