'Simply don't know where they are': 14,000 illegal migrants vanish, Swedish police say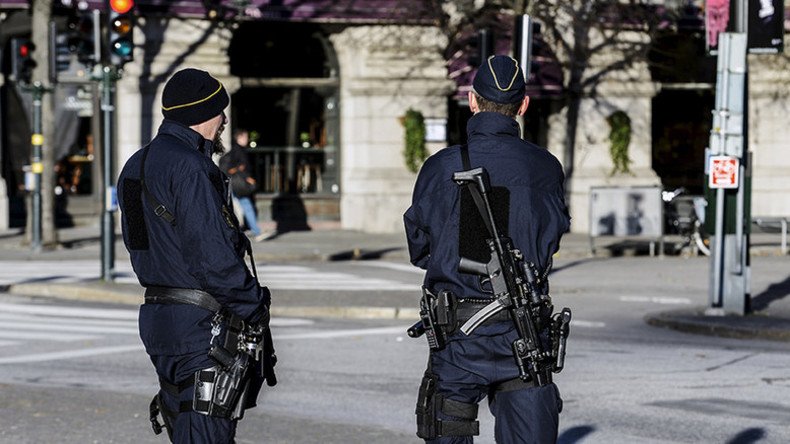 About 14,000 illegal migrants, who were awaiting deportation, simply disappeared off the radar, Swedish police told local media, adding they "don't know where these asylum seekers are."
At the end of October, Swedish police asked to enforce deportation of at least 21,748 people. Of these, 14 140 people registered by police as 'wanted' have vanished, police told Swedish Aftonbladet tabloid newspaper.
"We simply don't know where they are," Patrik Engström, head of the national border police, said.
The rest of the individuals –at least 7,608 people – remain in refugee centers, are in custody, or are living in separate accommodation, awaiting deportation.
Swedish police are currently deploying most of its resources on carrying out ID checks after Sweden introduced temporary border controls to halt the influx of refugees and to screen those trying to enter the country illegally.
"It's a huge task and it is completely dependent on the police being allocated resources," said Engström.
In November, Sweden tightened asylum rules in a bid to control the immense influx of refugees coming from troubled regions of Africa and the Middle East. One of major changes was that Stockholm is now issuing temporary residence permits. In addition, the ages of children seeking for asylum will be medically verified and the right for family reunification will be strictly scrutinized, according to new measures.
READ MORE: Sweden imposes temporary border controls to deal with migrants
Swedish authorities say they have welcomed more than 120,000 people since January. By the end of the year, up to 190,000 asylum seekers are expected to reach the country, more than doubling the number who came in 2014, when the Scandinavian country received about 81,000 refugees.
Sweden is the fourth country to re-establish border controls since the start of the migrant crisis this summer. In September, Germany, Austria, and Slovenia temporarily limited the free movement policy within the EU.
You can share this story on social media: