Downing of Russia's Su-24 reveals Turkey's real agenda in war on ISIS – Assad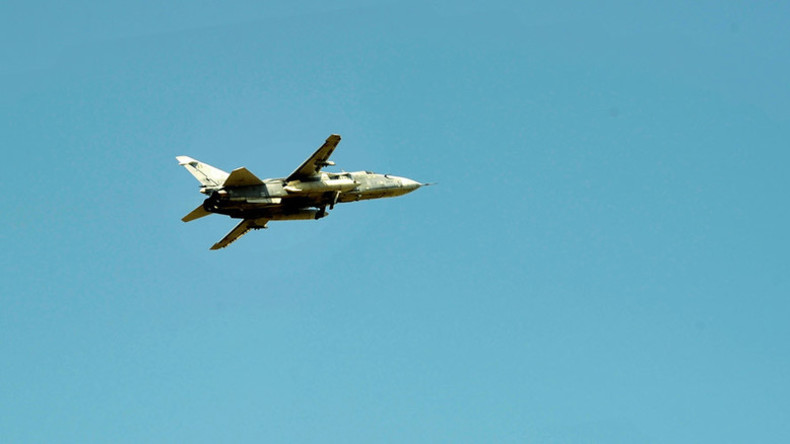 The downing of Russia's bomber over Syria has revealed Ankara's true interests in the war on Islamic State, Syria's President Bashar Assad told Czech Television. He believes Turkey's President Erdogan "lost his nerves" as Russia "changed the balance" on the ground.
"The failure of [Turkish President Recep Tayyip] Erdogan in Syria, the failure of his terrorist groups means his political demise, so he wanted to do anything in order to put obstacles in front of any success," Assad said. "So, he did it, but I do not think it will change any balance. The war against terrorism is continuing."
At the same time, the Syrian President said he does not think the incident over Syria would affect peace talks in the war-torn country.
"I think it has shown the relentlessness of Erdogan who, let us say, lost his nerves just because the Russian intervention has changed the balance on the ground," Assad pointed out, praising the "Russian supportive participation" which is "going to be stronger."
"I think there is no way back on that regard, whether he does it again, this way or another way," he added.
Turkey, which backs the US and its coalition allies' demand for President Assad to leave, has been insisting that it downed the Russian Su-24 bomber because the jet had violated its airspace for "17 seconds." It also maintains that the jet's crew had been warned prior to the attack. Moscow has repeatedly denied Ankara's accusations, saying that the Turkish F-16 attacked the Su-24 without warning and over the Syrian territory. The surviving Russian pilot, Konstantin Murakhtin, confirmed that neither he nor Lieutenant Colonel Oleg Peshkov, who was killed by Turkmen rebel machine gun fire after ejecting, had received any radio or visual warning from the Turkish F-16.
President Assad named Turkey, Saudi Arabia and Qatar as the major stumbling blocks in the fight not only against ISIS, but also terrorism in general.
He blamed the "regional powers" and the West for supporting terrorists and making "Syria a hub for terrorism."
"If you want to fight and defeat them, you have to cut and suffocate their supplies, armaments, money and recruits that are coming mainly through Turkey, and with the support of the Saudis and Qataris," Assad said.
The Syrian leader stressed that the same conditions would apply to what he called "the reconciliation process."
Here he referred to the "groups who terrorize for money, or maybe for fear," saying that they could enjoy amnesty if they laid down their arms as part of a deal.
"When they give up their arms, and go back to their normal life, the government [will] offer them amnesty," he said. "You are not charged with any [crime], you are free to go to your normal life, but go back to your normal life, peaceful life."
Yet, he added, "ISIS and Al Nusra and Al Qaeda offshoots… are not ready to give up their arms."
"They are not ready to make negotiations with the government anyway," Assad said.
Speaking to Czech TV about the possibility of a ceasefire between the Syrian regime and the opposition, Assad has said that reaching a peace agreement at a meeting in Prague was "realistic" – an option proposed by President Milos Zeman in September.
"If you ask the Syrian people, they would say that I cannot have a peace conference in France for example because France supports terrorism and supports the war," he said. "They do not support peace. So, for example, if you mentioned Prague, there would be general acceptance of this idea because of the balanced position of your country."