More than 11k Norwegians register to hunt… 16 wolves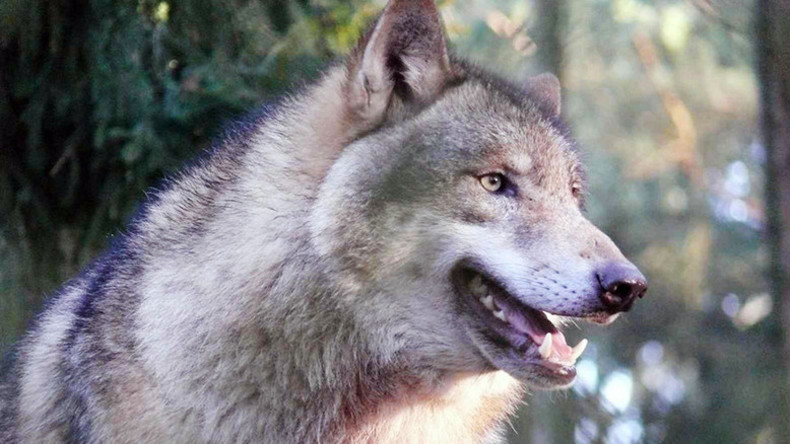 Around 30 wild wolves are thought to call Norway home, but that hasn't stopped the nation from allowing hunters to kill more than half of them. The move has been met with extreme interest: a total of 11,571 people applied for licenses to shoot 16 wolves.
The overwhelming demand from outdoor sportsmen has amounted to a ratio of 723 hunters per wolf.
Wolves have proven to be the most popular animals to hunt in the 2015-16 season, which began October 1 and ends March 31. The numbers are an increase from the 2013-14 season, when 10,000 people were registered, according to the Norwegian Association for Fishing and Hunting.
The Norwegian brown bear was the second most popular animal with hunters, as 10,930 people registered to kill just 18 of the animals. In the third place was the wolverine, with 10,820 hunters registered to shoot 141 of the furry mammals, Norway's NRK reported.
Norway has a long tradition of hunting, with 200,000 registered hunters. The country's authorities issue licenses to keep predator populations under control and to protect livestock.
However, it is believed that the population of some animals – wolves in particular – is kept low by illegal hunting.
The controversy surrounding the country's hunting laws came to the forefront in February, when Norwegian politician Sandra Borch posted a photo of herself wearing a coat made of wolf's fur on Twitter. The move sparked anger from animal rights activists online.
"She's doing this very clearly to provoke, but I'm pretty sure it does not change the attitude of large sections of the population in Norway who say 'no' to the hunting of wolves and who are critical of the fur industry," said Siri Martinsen, leader of the animal rights organization NOAH, as quoted by The Local.
"I knew there would be reactions, but I wanted to show that I do not care," Borch told the newspaper VG.