New generation 'doomsday' airborne command post to enter service in Russia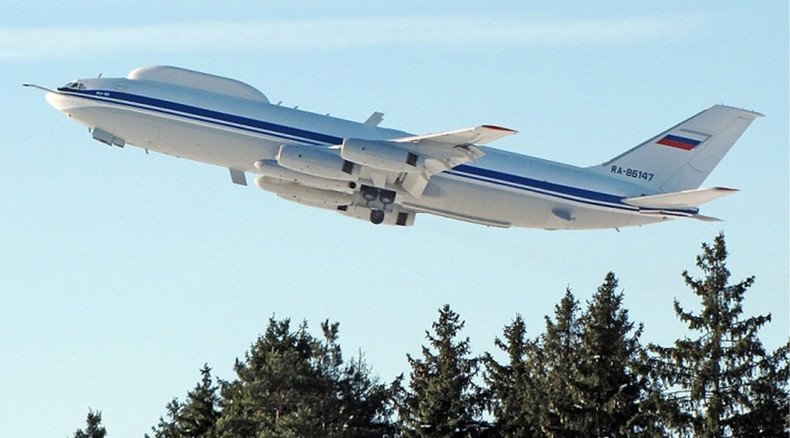 Russia's defense industry has completed tests of a new flying command center capable of maintaining full control over the country's armed forces in the event of a global disaster or nuclear war. Russia and the US are the only two nations to possess a command center of this kind.
The airborne strategic command center aboard an Ilyushin Il-80 aircraft, a modification of the Il-86 wide-body jet airliner, has successfully completed testing and will be ready for operations by the end of 2015, Russia's United Instrument Manufacturing Corporation (UIMC) said.
The operational deployment of the airborne center is indispensable in situations when there is an absence of ground infrastructure, and in conditions where communications from ground facilities have been disrupted.
The new generation airborne command post has improved survivability, functionality and reliability, and the electronics on board have reduced mass-dimensional characteristics and power consumption, its producer claims.
The first generation of Russian airborne strategic command centers was also based on Ilyushin Il-80 aircraft. Altogether, 4 command posts were manufactured - all of which are still in service.
The Il-80 carries on board senior generals, an operational team of staff officers, and a crew of technicians who maintain the aircraft's special equipment.
The technical capabilities of the airborne command unit enable it to mastermind and distribute tasks to ground forces, Navy, aerospace forces and strategic missile forces.
Aleksandr Komyakov, director general of the 'Polet' research and production enterprise which designed the equipment for the command center, told TASS in August that the Il-80's main advantage was its "invincibility."
"While [command] installations with known ground positions could be eliminated, an airborne command post is a target hard to disable because it shifts continuously. The Americans call this type of aircraft "doomsday planes," Komyakov explained.
The primary task of "doomsday" planes is "establishing [communications] networks in extremely unfavorable circumstances, with ground infrastructure missing or destroyed," Komyakov said.
The UIMC is already conducting design engineering works for construction of a strategic airborne command center of the next generation, although a timeframe for the project has not been publicly specified.
You can share this story on social media: