Bomb scare prompts evacuation at Bulgarian airport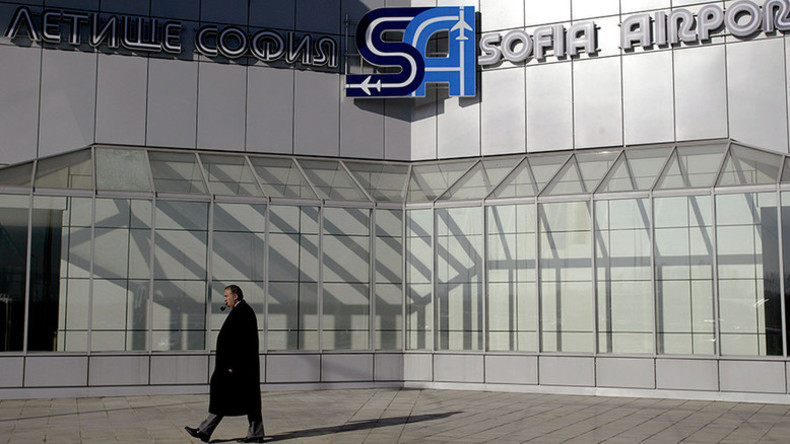 A bomb scare caused panic at Sofia Airport in the Bulgarian capital on Tuesday, after a van was searched in the parking lot. Initial reports stated that an explosive device had been found inside the vehicle.
"An explosive device had been found in the van," Sofia airport spokeswoman Daniela Veleva told Reuters, adding that police were still trying to dispose of the device.
Television footage showed a police bomb disposal squad surrounded by counter-terrorism officers, border guards, fire fighters, and medical teams.
However, the airport's chief executive, Hristo Sterionov, told Kanal 3 News that no explosive device was found, adding that the van with Belgian plates was searched as part of a standard procedure.
Bulgarian police previously evacuated a section of the airport's Terminal 1 while bags seen in the van were checked.