By 'covering' Turkey politically, NATO took responsibility for downing of Russian Su-24 – envoy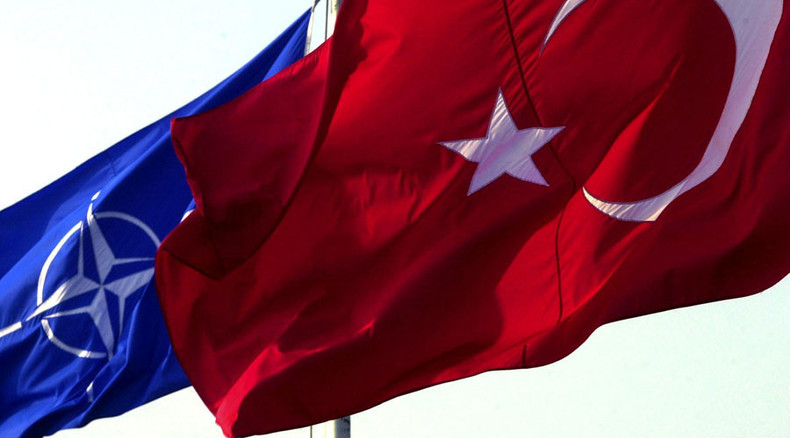 By refusing to render an opinion on Turkey's "intentional" downing of Russia's bomber over Syria, and instead providing Ankara with political backing, NATO's leadership has taken responsibility for the incident, Russia's NATO envoy, Aleksandr Grushko, said.
'No need to shoot': Israel reveals Russian warplane 'crossed' into its control zone from Syria
Grushko gave his comments to reporters on Monday after it emerged that he had met with NATO's Deputy Secretary-General Alexander Vershbow to discuss the November 24 incident when a Russian Su-24 bomber was shot down by a Turkish F-16 while striking terrorist positions in Syria.

"Yes, indeed I had talks with Deputy Secretary-General A. Vershbow over the Su-24 incident…. I laid out the Russian assessment of the incident and cited a series of military and political factors which indicate of the intentional nature of the attack on the Russian plane in the Syrian airspace," Grushko, Russia's Permanent Representative at NATO, said.
Read more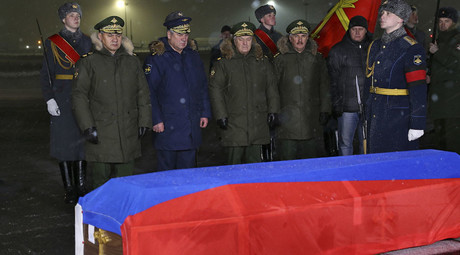 However, Vershbow would not give any assessment of Turkey's aggressive action, according to the Russian diplomat, and only called for restraint and direct contact between Moscow and Ankara concerning the issue.

"NATO prefers not to go into detail on what the reason was for Turkey's decision to launch a missile to down a plane which was flying in Syrian airspace and which posed no threat to Turkey," Grushko pointed out.

The Russian envoy to NATO stressed that Turkey's decision to down a non-hostile plane in the border region goes against the alliance's rules of engagement.

"In the case of the November 24 incident, even if we take for granted the absolutely ungrounded version of violation of Turkey's airspace, these NATO's practices were not observed, since, according to Ankara, the pilots did not even know the identity of the violator plane," he stressed.
In light of this, the absence of any criticism and the fact that Turkey was quick to receive NATO support following the attack means that the block is equally responsible, the diplomat said.

"NATO, which gave no principled assessment of this illegal act and, as a matter of fact, politically covered for Ankara as the member of the alliance, thus shares responsibility for the incident. Once again, we see that political considerations are getting the upper hand over objectivity and mere common sense," Grushko said.
Ankara maintains that the Russian Su-24 bomber violated Turkish airspace for "17 seconds" and was repeatedly warned before an air-to-air missile was fired. However, the surviving Russian pilot, Konstantin Murakhtin, said the crew of two received no radio or visual warning from the F-16, despite it having superior speed and maneuverability than that of the Russian bomber. According to Murakhtin, they had never violated Turkish airspace and the rocket struck out of the blue, leaving them hardly any time to react. Both ejected from the aircraft.

The Russian jet's commander, later identified as Lieutenant Colonel Oleg Peshkov, was killed by machine gunfire from a Turkmen rebel group while parachuting to the ground. It has emerged that the militant group is led by a Turkish ultranationalist called Alparslan Çelik, a son of a former mayor of the Keban municipality in Turkey's Elazig province.
READ MORE: Syrian Turkmen commander who 'killed' Russian pilot turns out to be Turkish ultranationalist
Peshkov's remains were repatriated via Ankara on Monday and were received with military honors at a military airfield outside Moscow.

The Turkish attack led to another Russian casualty during a 12-hour rescue operation for the pilots, as a marine, Aleksandr Pozynich, was killed after leaving a malfunctioning helicopter that had come under heavy rebel fire. Pozynich's fellow 11 Marines survived the mission despite their helicopter being blown up. They managed to leave the area with the cover of Syrian troops.

READ MORE: No man left behind: Dramatic details emerge of downed Su-24 pilot rescue