Anti-terror drills at Kenyan university trigger panic, leaving 1 dead & 20 injured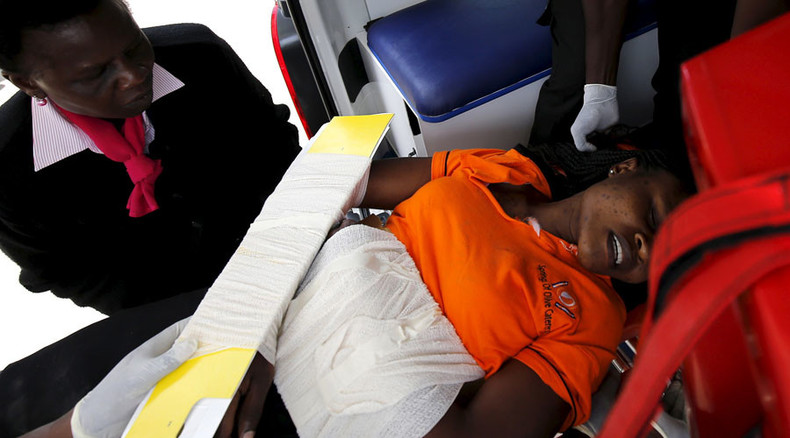 Although blasts and shooting at a Nairobi university proved to be nothing more than anti-terror drills, they caught unaware students and staff by surprise, causing panic and a rush to the exits in which at least one woman died and 20 students were injured.
"We confirm that we have one fatality, this evening. One staff member by name Esther Kidemba, 33, has died from severe head injuries," the university's Director of Communication, Betty Ngala, said in a statement, as cited by Daily Nation. The victim is said to have jumped from the third floor.
More than 20 students were wounded in the stampede or jumping from upper floors, three of them critically.
"Most of those we received had fractures while some sustained head and chest injuries," said Dr. Evans Mwenda of Nairobi West Hospital.
The university building was actually stormed by Kenyan counterterror forces as part of the drills. The mass panic and chaos was caused by the sound of gunshots and blasts. According to officials, rubber bullets and stun grenades set off an alarm.
"I thought terrorists had come to attack us just like what we have been seeing in Paris. I could not take chances and I can tell you some people were injured in the drama. I was disappointed when they announced it was a drill," a female student told The Standard.
Read more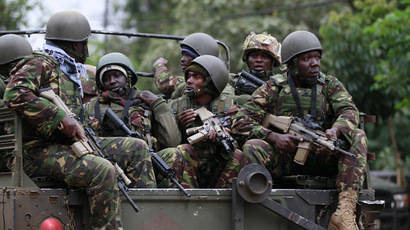 Witnesses say that those involved in the drills were dressed like real Al-Shabaab terrorists.
"I saw someone coming up the stairs with a gun and wearing Al-Shabaab outfit. I ran and hid under a table before getting out through a window. People were screaming all over. I am really scared," said Martin Chege, a student, the Daily Nation reports.
Students and their parents say the university should have warned staff and students about the upcoming drills to prevent injuries.
Some social media users shared a post on the unofficial security account which usually provides information about police activities.
"A mock terror drill will be carried out tomorrow in one of the biggest university here in Nairobi. Live bullets will be used to see how our emergency team is prepared," a post said on Sunday, though it gave no details about the exact university.
Kenya is facing a severe terror threat posed by the Somali Islamist terror group Al-Shabaab, which has organized a number of bloody attacks in the country, including one at Garissa University College on April 2, 2015, which killed almost 150 people.