Prominent Russian film director Eldar Ryazanov dies aged 88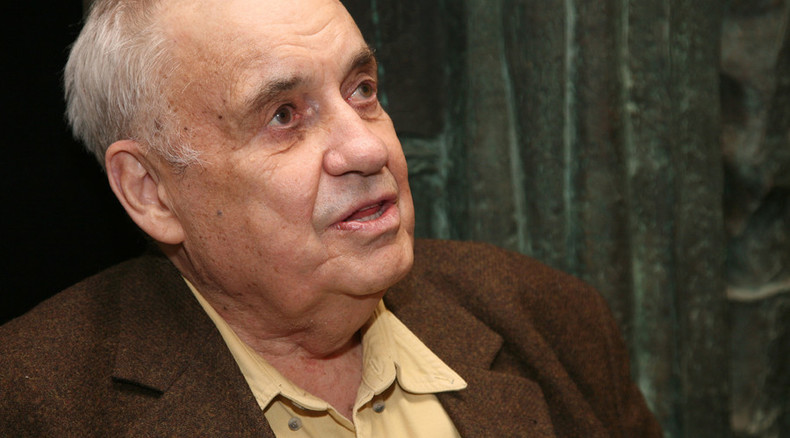 An iconic figure in Russian cinema, movie director Eldar Ryazanov, loved by millions for his timeless classics, has died in Moscow age 88, his family has revealed.
Over the past year, Ryazanov was repeatedly hospitalized with reported heart problems. On November 21, the director once again ended up at a Moscow clinic. Doctors noted that the star developed shortness of breath. Medics also found fluid in his lungs and diagnosed him with the pulmonary and cardiac failure. He was placed on artificial ventilation.
"He is no more," Ryazanov's grandson Dmitry Troyanovsky told RIA Novosti early Monday.
The People's Artist of the USSR, Eldar Ryazanov, was a Soviet film director, screenwriter and actor, most well known for his satirical comedies – "Old Men – Robbers," "Unbelievable Adventures of Italians in Russia," "Office Romance," "Station for Two," "Garage" and many others.
Born in Samara in November 1927, he graduated with honors from the Soviet State Institute of Cinematography (VGIK) in 1950 as a film director.
Ryazanov made documentaries for five years, before taking up employment at Mosfilm Studios in 1955. His first feature film "Karnavalnaya Noch" (Carnival in Moscow, 1956) made him a legend overnight.
Ryazanov created his own style of comedy which cleverly satirized Soviet life. His main hit was the extremely popular 1975 TV-movie "Ironiya sidby, ili s lyogkim parom!" (The Irony of Fate, or enjoy your bath) which became a cult piece. It is still shown every New Year's Eve as a tradition in the countries of the former Soviet Union.
Ryazanov leaves behind his wife, a daughter and a grandson from his second marriage.