Saudi to sue Twitter users who compare its death penalty policy to ISIS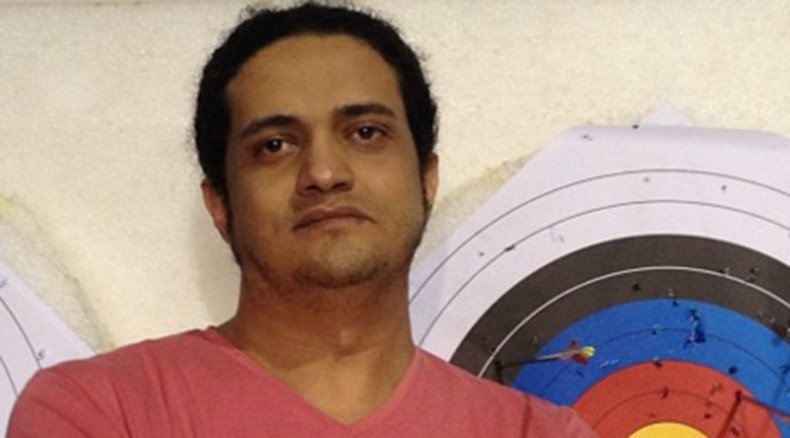 Saudi Arabia says it will sue any Twitter user that compares the country's decision to sentence a Palestinian poet to death to the punishment meted out by Islamic State. Ashraf Fayadh was given a death sentence after renouncing his faith.
The Saudi authorities' decision caused uproar and was condemned by human rights organizations. One Twitter user took to the social platform to compare Saudi Arabia to Islamic State, a move that has not gone down well with the Kingdom.
"The Justice Ministry will sue the person who described ... the sentencing of a man to death for apostasy as being `ISIS-like'," said the Al-Riyadh newspaper, quoting a source in the Justice Ministry, as cited by Reuters.
The Twitter user at the center of the storm has not been identified, while the possible sentence he or she may face has not been revealed.
"Questioning the fairness of the courts is to question the justice of the Kingdom and its judicial system based on Islamic law, which guarantees rights and ensures human dignity," the Al-Riyadh publication quoted the Justice Ministry source as saying. The ministry would not hesitate to put on trial "any media that slandered the religious judiciary of the Kingdom," it said.
Poet Ashraf Fayadh was detained in Abha, southwest Saudi Arabia, in 2013 due to allegations by a prosecution witness, who claimed he heard Fayadh cursing God, the Prophet Mohammed and Saudi Arabia. Also, the prosecution alleged offenses based on a book of poems Fayadh had written several years prior to that.
He was subsequently sentenced to death by a Saudi court, which had initially sentenced him to four years in prison and 800 lashes after a verdict in 2014.
Human Rights Watch's Middle East researcher Adam Coogle, who says he has seen the trial documents, confirmed on Friday that the death sentence handed down to Fayadh, a Palestinian national, was on charges of "apostasy."
"I have read the trial documents from the lower court verdict in 2014 and another one from 17 November. It is very clear he has been sentenced to death for apostasy," Reuters cited Coogle as saying.
The main reason the initial ruling of four years in prison and 800 lashes has been replaced with the death sentence is that Saudi judges are empowered to impose sentences according to their own interpretation of Sharia law. In Fayadh's case, a second judge ruled the defense witness testimony was ineligible and he only considered the prosecution witness's testimony.
Saudi Arabia's justice system is based on Sharia law, but is also greatly influenced by the Wahhabi school of Sunni Islam, an ultra-conservative interpretation of Sharia that doesn't hesitate to designate the death penalty for apostasy and blasphemy.
The Kingdom has executed over 150 people this year and is on track to break its all-time annual record of 192 achieved in 1995, as documented by Amnesty International.
On Friday, Saudi Arabia announced it would execute 55 people on the same day in the very near future.
Reuters cited the Saudi Okaz newspaper as saying these 55 people are accused of sedition, attacks on security officials, and attempts to overthrow the government, and carry out attacks by using explosives and surface-to-air missiles. Those on death row have killed more than 100 civilians and 71 security personnel, according to Okaz.
The Saudi decision has been slammed by Amnesty, which said that executing dozens of people "in a single day would mark a dizzying descent to yet another outrageous low for Saudi Arabia."
"Saudi Arabia's macabre spike in executions this year, coupled with the secretive and arbitrary nature of court decisions and executions in the kingdom, leave us no option but to take these latest warning signs very seriously," said James Lynch, deputy director of the Middle East and North Africa Program at Amnesty International.
You can share this story on social media: