Turkish citizens advised against all non-urgent travel to Russia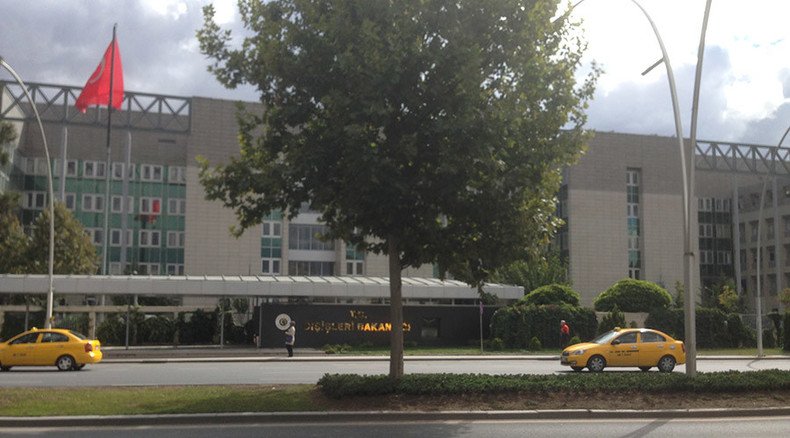 The Turkish Foreign Ministry has advised Turkish citizens against all non-urgent travel to Russia. The decision follows a worsening of relations between Ankara and Moscow after the Turkish Air Force shot down a Russian bomber over Syria.
The Turkish Foreign Ministry issued a statement on Saturday advising its citizens not to travel to Russia unless there is an absolute necessity. Ankara said this was due to difficulties faced by Turkish visitors and residents in Russia.
On Friday, Russian Foreign Minister Sergey Lavrov announced Russia is to suspend its visa-free regime with Turkey from January 1, 2016.
"We have decided to suspend the visa-free regime between Russia and Turkey. This decision will come into force on January 1," Lavrov said on Thursday, after a meeting in Moscow with his Syrian counterpart Walid Muallem.
#Lavrov: Starting January 1, 2016, Russia will suspend visa-free travel with Turkey as the threat from this country is very real

— MFA Russia (@mfa_russia) November 27, 2015
Lavrov said the suspension of visa-free travel between Russia and Turkey "not an empty threat but a real warning."
The cooling of relations could also have an effect on trade between the two countries. Turkey is a major destination for Russian tourists. More than three million tourists from Russia visited the country last year, with over one million holidaymakers heading there in the first half of 2015.
The tourism industry accounts for 11 percent of Turkey's GDP, or $170 billion. The disruption to flights from Russia could cost Turkey about $30 billion a year, according to analysts.
A number of Turkish companies are also involved in Russia's lucrative construction industry. They could be banned as the Kremlin weighs up its response to the downing of the Su-24 warplane on Tuesday.
The largest Turkish construction firms Enka, RenaissanceConstruction and Ant Yapi are building skyscrapers and business centers in Moscow and the Russian regions.
Over 87,000 Turkish nationals are working in Russia as of November 2015, statistics from Federal Migration showed. Most of them are working on construction sites.
Moscow is considering introducing a food embargo, restrictions on customs duties and financial transactions, as well as restrictive measures for trade, services and investments.
The Turkish Stream project to deliver Russian natural gas to Turkey, and the construction of a nuclear power plant in the country could also be canceled, according to Russian Minister of Economic Development Aleksey Ulyukaev.
A Russian Su-24 bomber jet was shot down by a Turkish F-16 fighter over Syria while returning to the Khmeimim airbase on Tuesday. Turkey says it downed the warplane because it had briefly entered its airspace, a fact that Moscow has categorically denied.
"It's impossible that we violated their airspace even for a second," navigator Konstantin Murakhtin told RT and other Russian media. "We were flying at an altitude of 6,000 meters in completely clear weather, and I had total control of our flight path throughout."
As well as denying Ankara's assertions that the plane was in Turkey's airspace, Murakhtin, who says he knows the mission area "like the back of my hand," also refuted Turkish officials' claims that the pilots were warned repeatedly.
"In actual fact, there were no warnings at all. Neither through the radio, nor visually, so we did not at any point adjust our course. You need to understand the difference in speed between a tactical bomber like a Su-24, and that of the F16. If they wanted to warn us, they could have sat on our wing," said Murakhtin, who is currently recuperating at Russia's airbase in Latakia, northern Syria.
"As it was, the missile hit the back of our plane out of nowhere. We didn't even have time to take an evasive maneuver."
LISTEN MORE:
You can share this story on social media: