Israeli Air Force says direct line to Moscow prevents possible air incidents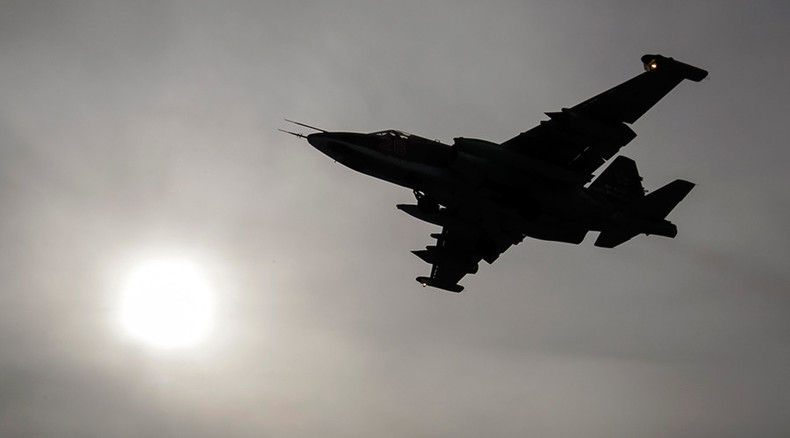 Russia is a key player in fighting terrorism in Syria, and therefore cannot be ingnored, says a chief officer of Israeli Air Force. For Israel's military, dangerous incidents with Russian jets can be avoided by "the simple mechanism of talking by phone."
Despite the Israelis saying they will continue airstrikes on Lebanese Hezbollah groups, as well as air raids against the Syrian military, the "red line" of possible confrontation with Russia will always be carefully avoided, the senior officer told reporters on Thursday at the Tel Nof airbase in Rehovot, Israel.
The officer's comments came after a large-scale Israeli aerial exercise involving fighter jets and attack helicopters flying thousands of sorties from several bases.
"The Russians are here [in the region]. They're a central player that cannot be ignored," the senior officer said, as cited by The Times of Israel.
"We mainly want to be in a 'Live and let live' situation. Russia is not the enemy; on the contrary, our planes are trying to avoid friction with the Russians, and they are trying to avoid friction with us. In order not to bring pilots from either side to a situation where a [potential problem] arises, we just steer clear."
READ MORE: No man left behind: Dramatic details emerge of downed Su-24 pilot rescue
The Israelis believe any dangerous incidents – like the downing of a Russian Su-24 bomber by the Turkish Air Force earlier this week – are unlikely to happen because of the close coordination between the two countries' militaries. This was bolstered in late September following a Moscow meeting between Israeli Defense Force Chief of Staff Gadi Eisenkot and his Russian counterpart, Army General Valery Gerasimov.
"It's quite a simple mechanism," the Israeli officer added. "We know how to make sure that we don't even come close. It's just a question of picking up the phone and talking."
Currently the IAF is preparing for air raids into Syrian territory and "will not notify anyone in advance" of its strikes, he says.
However, the S-400 air defense systems recently deployed by the Russian military at its Khmeimim airbase near Latakia, Syria, may seriously complicate the matter of foreign planes breaching Syrian airspace.
"I fear the things I do not know about," said the senior officer, noting that "the ease with which we've been able to fly over enemy territory has been decreasing, and each system that tries to knock [us] down is a challenge."
Moscow has recently deployed its cutting-edge S-400 air defense missile system to Khmeimim, increasing security measures after the downing of its Su-24 jet earlier this week – a "stab in the back" that left one pilot dead, and saw a Russian Marine killed in the subsequent rescue operation.
READ MORE: Russia deploys cutting-edge S-400 air defense system to Syrian base after Su-24 downing
Khmeimim airbase accommodates Russian Air Force squadrons of Su-27SM and Su-30 fighter jets, as well as Su-34 and Su-24 tactical bombers, which are all taking part in airstrikes on Islamic State and other terror groups in Syria.
The airbase is protected by state-of-the-art air defense systems and radars. Khmeimim also has a fully operational unit for maintaining fixed- and rotor-wing aircraft and providing logistical assistance to pilots.