Freeze frames: Russia's Far East hit by icy tempest (PHOTOS)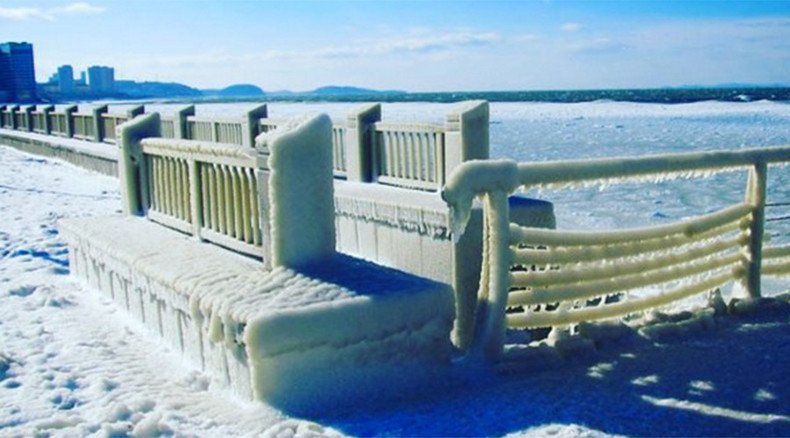 Russia's Far Eastern port city of Vladivostok has been hit hard by gusts of freezing wind reaching speeds of 25 meters per second causing sea water to freeze over anything the giant waves touched.
This Thursday Vladivostok's port turned into a giant slushy machine as sea water mixed with sand started freezing under gusts of cold wind in subzero temperatures.
Although locals took it as a photo opportunity and flooded social media with impressive shots, the tempest had its consequences: trucks were banned from crossing the city's Russky Bridge, some power cables came down and electricity supplies weren't restored in certain areas even by Friday, some parked cars got damaged, not to mention car accidents on slippery roads, the wind tore down roofing, a bus stop and overturned some kiosks.
No casualties have been reported so far although a video posted on-line shows a girl who apparently fell, thrown by the strong wind. She is lying on her side on the pavement, holding her head. The video was filmed at the Far Eastern Federal University, on Russky Island.
READ MORE Hitting the skids: Watch all these drivers fail to take turn on icy road in Russia (VIDEO)
You can share this story on social media: