Scary moment: Lightning strikes meters from plane in Australia, filmed by passenger (VIDEO)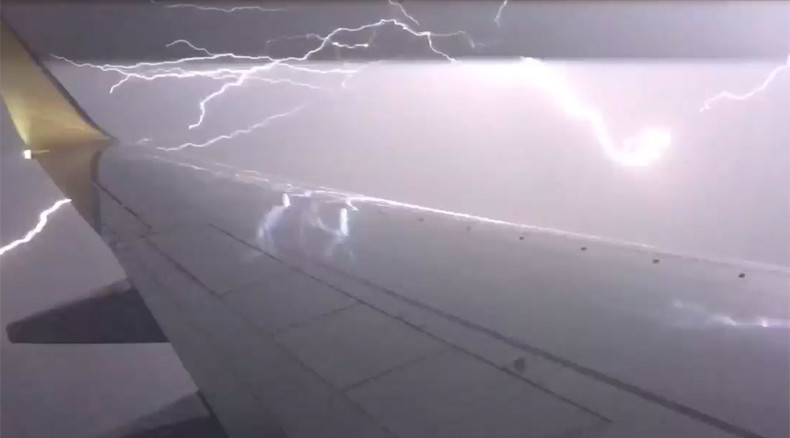 A passenger traveling on a plane to Brisbane in Queensland, Australia, filmed the astounding moment when a lightning bolt struck just next to the aircraft's wing.
"Holy sh!tballs. Remind me never again to fly into Brisbane in November late at night," wrote Lee Carseldine, who uploaded the short video clip on Twitter.
The impression is even more alarming as bolts of lightning are seen reflected in the plane's wing.
South-east Queensland has endured heavy storms in recent days, according to ABC.
Although the bolt may look scary it actually posed no threat. All aircraft are equipped with lightning protection. As a rule passengers don't even feel or notice it. The electric current runs across metal parts of the fuselage until it finds a way out, for instance through the tail.
You can share this story on social media: