5 reported injured after gas explosions rock Ankara's industrial zone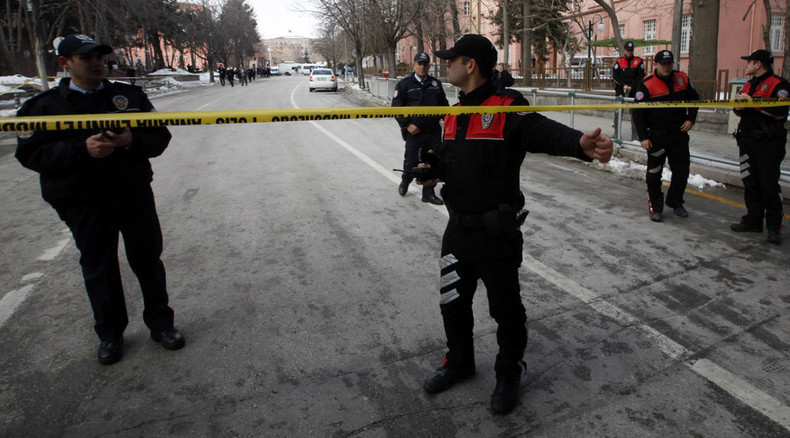 Multiple explosions have been heard in Turkish capital Ankara, causing panic and prompting police to investigate the matter. It has been revealed that gas explosions took place at the city's Ozpetek Industrial Complex, the local media reported.
There are reports of 5 people being injured as result of the incident, which occurred at 12:20pm local time, according to Turkish website T24.
The explosions reportedly took place at a dry ice production facility while a tanker with carbon dioxide was being unloaded.
Earlier reports said the sound of the explosions was heard all across the city, causing fears of a terror attack and leading to panic among the population.
Police were deployed throughout the city in order to locate the source of the sound, with firefighters and medical crews sent to Ankara's most populous areas.
You can share this story on social media: