Russia to consolidate anti-terror efforts with Egypt – Defense Minister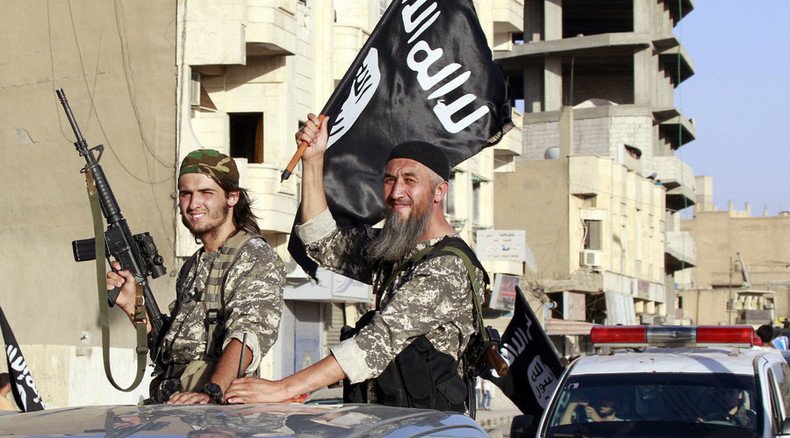 The branch of Islamic State that has been terrorizing the Sinai peninsula in Egypt was also involved in the October bombing of the Russian A321 passenger jet, Russian Defense Minister Sergey Shoigu said, vowing to boost anti-terror cooperation with Egypt.
"We know well how acute for Egypt the problem of terrorism is. It triggers concern that the Islamic State (IS, formerly ISIS/ISIL) affiliate, the so-called Wilayat Sinai, who spilled the blood of innocent people including our compatriots, has been operating on the Sinai Peninsula for more than a year," the minister said during talks with Egyptian President Abdel Fattah el-Sisi.
"We are ready for close cooperation to fight this evil," the minister added, as cited by RIA Novosti.
Shoigu said that the so-called Arab Spring has resulted in too many unresolved problems, but pointed out that "owing to political consciousness and the decisive stance of armed forces Egypt managed to escape many troubles".
Chaos in the region led to the rise of terrorist organizations such as IS, "which is seeking today to seize more territories outside Syria and Iraq to establish its caliphate there, arose and strengthened," Shoigu said.
"The attack on the Russian jet, the recent wave of attacks on Paris, Beirut, Ankara as well as threats of attacks in other countries proved that terrorism poses a threat not only to Middle East and North Africa but to the whole world," he added.
The minister pointed out that the main task today is to consolidate efforts in the fight against terrorism. Shoigu also said that Egypt is a key Russian partner in the region.
"Egypt has been and remains Russia's strategic partner in North Africa and the Middle East," the minister said as cited by TASS.
"We are determined to continue effective cooperation with Egypt in the political, economic and, of course, military and military-technical spheres," he added.
Russian flight 7K9268,a Metrojet (Kogalymavia) A321, crashed on October 31, as the result of a bomb explosion. All 224 people on board, mostly Russians, were killed in the attack, for which Islamic State claimed responsibility.
Russia has vowed to find and punish the culprits behind the Sinai plane attack, with President Putin pledging to strengthen the anti-terror operation in Syria "in such a way so that the terrorists will understand that retribution is inevitable."
LISTEN MORE:
You can share this story on social media: