Armed robbery escalates to hostage situation in N. France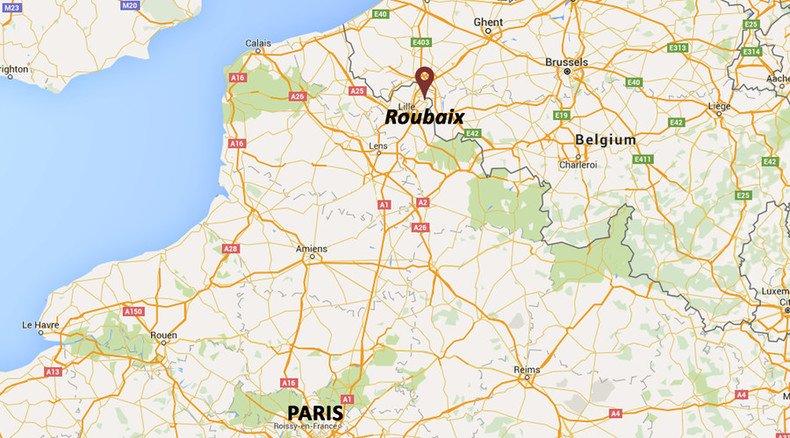 A hostage crisis in the northern French town of Roubaix near the Belgian border has been resolved. People are safe and several suspects have been arrested. The attempted robbery is unlikely to have been linked to the Paris terror attacks, authorities said.
French media said the incident was a "bank robbery gone wrong," with the assailants taking hostages in the bank manager's home at around 7:00pm local time.
The hostage situation developed further at around 9:00pm local time with exchanges of fire taking place with RAID, France's primary national counter-terrorism unit.
By 10:30pm police said that the operation was over, and that the attackers were arrested. One of them was killed, Le Monde reported.
"This is apparently not a terrorist attack, it's apparently a robbery," a police source said.
According to the local police prefecture, the bank manager came out of the building first, before all hostages were brought to safety. Local authorities told the media the hostages are now in a "secure place."
Reuters initially reported that several people suffered gunshot wounds during the incident. RT witness said that the assailants had been armed with automatic weapons.
"There were three guys with Kalasnikovs, they shot at police and police shot at them," a local resident named Salah told RT. "There are a lot of police on the streets."
Earlier in the month Paris witnessed several terror attacks. Over 130 people were killed and 350 wounded. France imposed a state of emergency for three months.
You can share this story on social media: