Bomb explodes in central Athens outside business federation HQ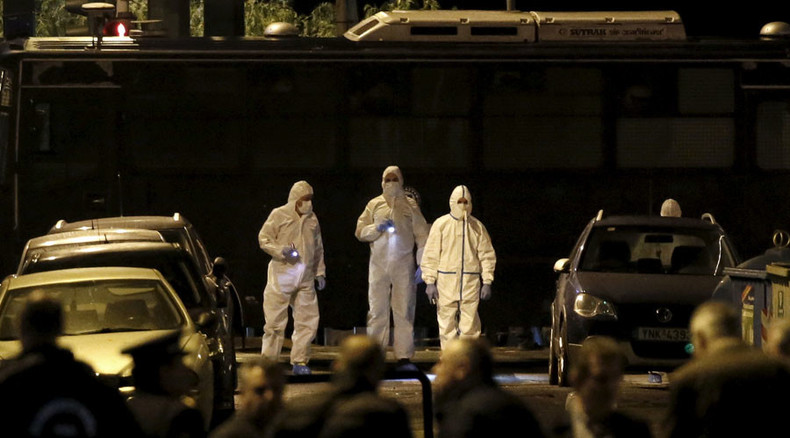 A bomb has exploded outside the Federation of Greek Industries' offices in Athens. The blast, thought to be the work of domestic groups, damaged nearby buildings but did not cause any casualties.
The explosive device had been placed in a backpack near the entrance of the Hellenic Business Federation's offices. It was triggered by a timer set for around 3:30m local time.
Prior to the blast at 2:50am an anonymous caller notified the Lambrakis Press that a bomb has been placed near the offices on the Xenophon, warning that the bomb would explode roughly 40 minutes after the call ended. The journalists immediately notified Athens police who dispatched special units to the scene.
Prior to the blast, authorities completely cordoned off the area of the specified threat. A violent explosion indeed followed, with witnesses reporting hearing the blast in several different parts of the capital.
Police are now examining security footage from surveillance cameras surrounding the area. So far no one has claimed responsibility for the attack.
Police sources told Reuters, that domestic guerrilla groups are most likely behind the assault. Attacks against the Greek political establishment and business interests have become pretty commonplace in the wake of harsh austerity measures in the country that were first introduced in 2010.
The last time a similar incident took place was April 2014 when a group of activists called the Revolutionary Struggle attacked the Bank of Greece.
You can share this story on social media: