Every parent's nightmare? Girl runs away, found playing video games 10 years later
A teenage girl from China who ran away after a squabble with her parents and was declared missing and presumed dead, has been found playing video games in an internet cafe ten years later.
Xiao Yun, now aged 24, from the eastern Chinese province of Zhejiang was so angry at her parents in 2005, when she was 14 years old, that she ran away. The girl spent the next ten years living under fake name, having no permanent income or constant roof over her head.
Police discovered her by accident during a routine check of one of the local internet cafes over the weekend. The young woman had a fake identity card. When questioned she confessed that left her house ten years previously after a row with her bossy mother.
Read more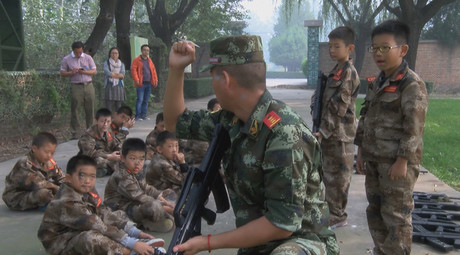 The runaway spent most of her days playing online games, according to local media. Apart from playing, she sometimes worked as a cashier to earn some money but she mainly took handouts from other visitors.
The police made her pay 1,000 yuan (almost $230) and despite her strong resistance contacted the parents. Her mother hasn't changed her phone number since 2005 as she still was hoping to reunite with daughter.
"I have a stubborn personality and a short temper, so I used to scold her. But it's been 10 years and now she's an adult. I will never scold her again," the woman said in an interview with a local paper.
In China, video game addiction is officially classified as a mental disorder with 24 million Chinese children thought to be hooked. To fight this modern-day condition some kids are even sent to military-style camps that help them find meaning in life in front of the screen.