Delivery of S-300 air defence systems to Tehran begins – ambassador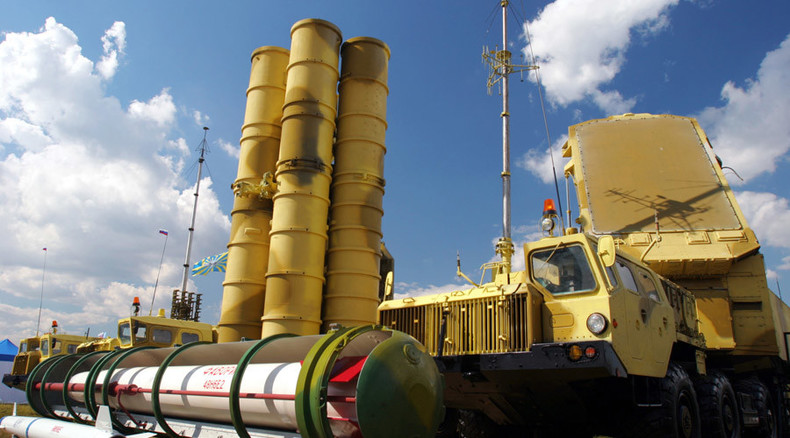 The delivery of Russian S-300 anti-missile rocket systems to Iran has started, Iran's ambassador to Moscow said in an interview. Iran is getting one of the latest versions of the air defence complex.
The delivery is underway, ambassador Mehdi Sanaei told Persian-language daily, Etemaad, as cited by Tasnim news agency.
The news was not welcome in Washington, with US State Department spokesman Mark Toner reiterating the US stance on the issue in a briefing on Monday.
"We made clear time and again our objections to any sale of the S-300 missile system to Iran," Toner told reporters.
Earlier this month Iranian Defense Minister Hossein Dehghan announced Tehran is going to get Russian air defence systems by the end of the year, which in Iran ends on March 20, 2016.
Brigadier General Dehghan stressed that a major batch of the hardware is going to be delivered in less than two months' time.
"Iran has bought as many S-300 air defense systems as it needs," Dehghan said, adding that Iranian operators of S-300 system are being trained in Russia.
The initial S-300 contract between Moscow and Tehran was signed in 2007 and implied the delivery of five S-300 squadrons worth $US 800 million.
In 2010 the contract was put on hold by then-President Dmitry Medvedev due to the UN imposing sanctions on Iran. In return, Iran lodged a $4 billion lawsuit at an international court in Geneva against Russia's arms export agency Rosoboronexport.
In April 2015, Russian President Vladimir Putin repealed the ban. Russia's Foreign Minister Sergey Lavrov commented on the decision, saying Moscow's voluntary embargo on S-300 deliveries was no longer necessary due to the progress in talks on Iran's nuclear program.
In October, Iran's Defense Ministry confirmed Moscow's readiness to deliver the S-300 system under an agreement signed between the two countries.
Sergey Chemezov, the head of the Russian state-owned high-tech giant Rostec, said that the new contract came into force on November 9.
Iran has bought Russia's most well-known air defense systems in one of its latest versions S-300PMU-2 Favorite, TASS reported earlier this month during the Dubai Airshow 2015.
The last time Russia supplied S-300 systems abroad was in 2010, when 15 squadrons were delivered to China.
You can share this story on social media: